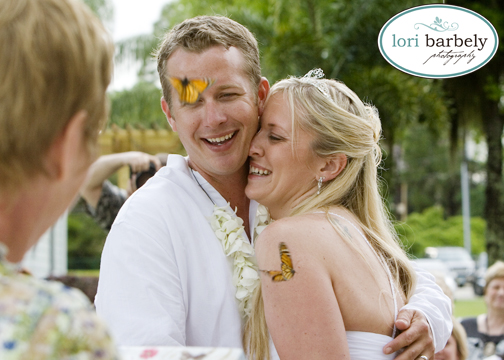 I don't know that I've ever seen it rain quite so hard. But Christy, Steve, and their friends and family took it all in stride and their outdoor wedding turned out fantastic! I shot their wedding yesterday with my good friend Suzie Seagraves.
Christy's mom – who could totally pass for her sister!
I thought it was a beautiful ceremony. The kids, well, they had other ideas apparently!
Steve arranged a surprise butterfly release for Christy at the end of the ceremony
The venue, Paradise Cove at Lake Buena Vista, was a really cool!
Mmmm…cake