Tanea + James | Villages Polo Club Engagement Photos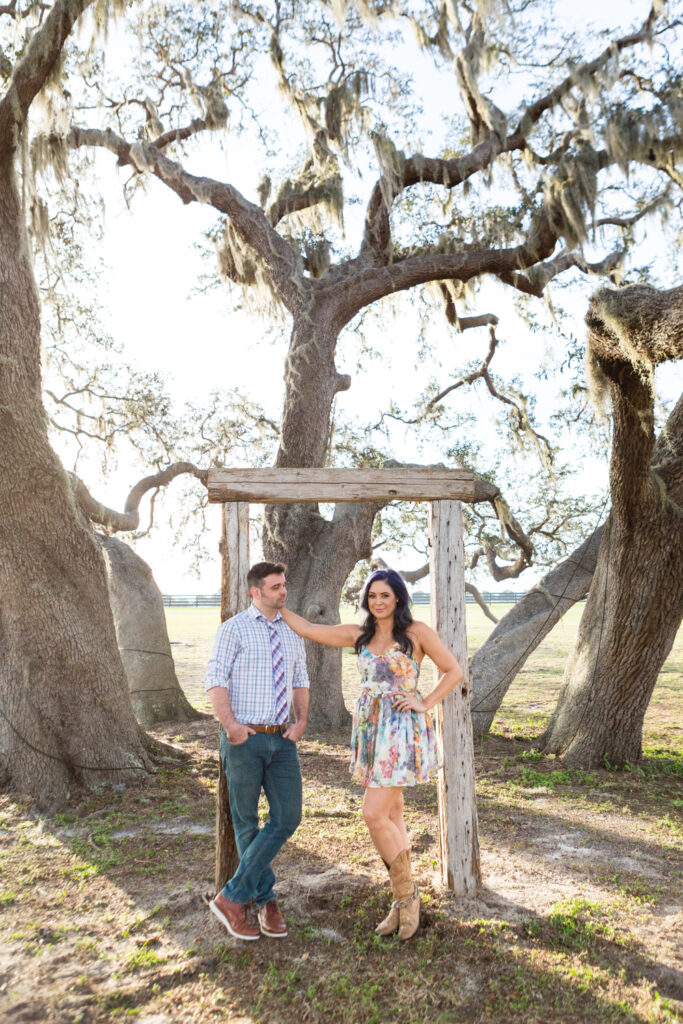 Tanea and James are recent Florida transplants and they're full of fun! This vibrant couple recently moved to Orlando after James' work had him traveling here on a regular basis. They both work in the wrestling industry (so cool, right?) and seem to feed off the others playful energy!
We had a blast shooting their engagement photos at The Villages Polo Club and Katie Belle's provided the incredible picnic spread to snack on — and shoot! The Villages Polo Club is an incredible wedding venue, with a gorgeous tree serving as the backdrop for their events. It's truly a hidden gem and Barbara, the events manager, takes excellent care of her couples and all the necessary details! And Katie Belle's, well, they had my heart with cannoli cream filled strawberries! They handle the catering for the Polo Club and let's just say you're going to want to wear stretchy pants!