Paradise Cove Orlando Wedding | Becky + Jon's
I was honored to be the photographer at Becky and Jon's beautiful music-themed wedding this past Fall at Paradise Cove Orlando. The couple loves music and Becky DJs, so the theme is near and dear to their heart! From their record album and cassette tape-inspired wedding invitations to their seating chart and table numbers that utilized some of their favorite albums, the couple carried out the musical theme beautifully!
Becky and Jon's wedding ceremony was officiated by two dear friends and guests enjoyed cocktails with music-inspired names by Paradise Cove's Tiki Hut Bar while the couple took post-wedding portraits on the wedding venue's beach. After a delicious dinner, the Purple One himself, Prince, kicked off the reception and wedding guests partied "like it was 1999" late into the night!
Congrats Becky and Jon!
Wedding Vendors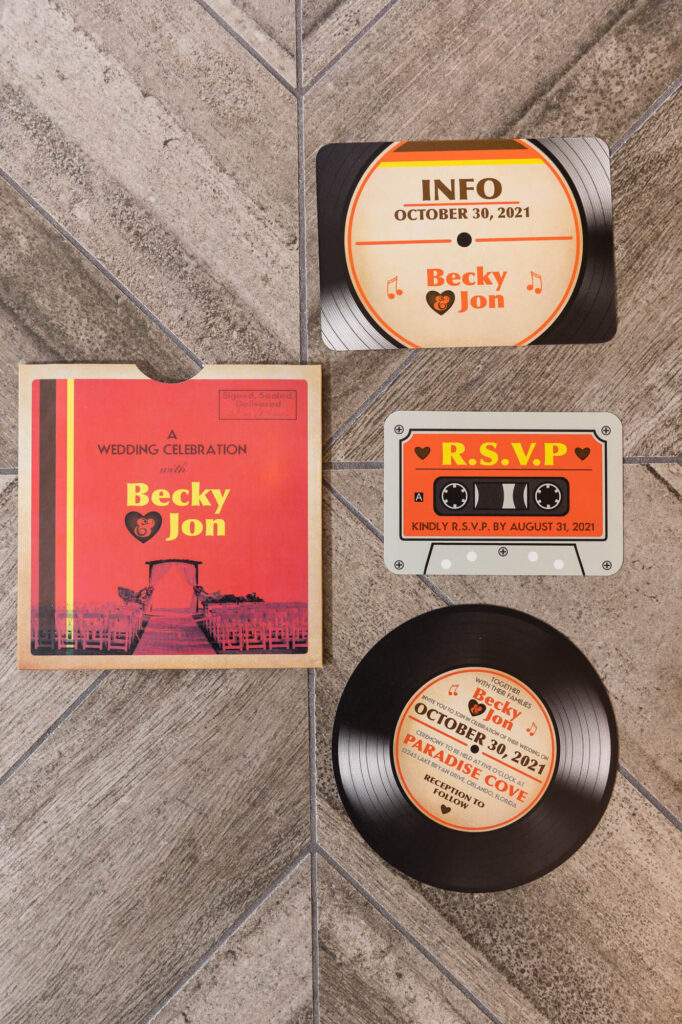 Becky and Jon's wedding invitations set the tone for the event and guests got a taste of what they could look forward to on the big day!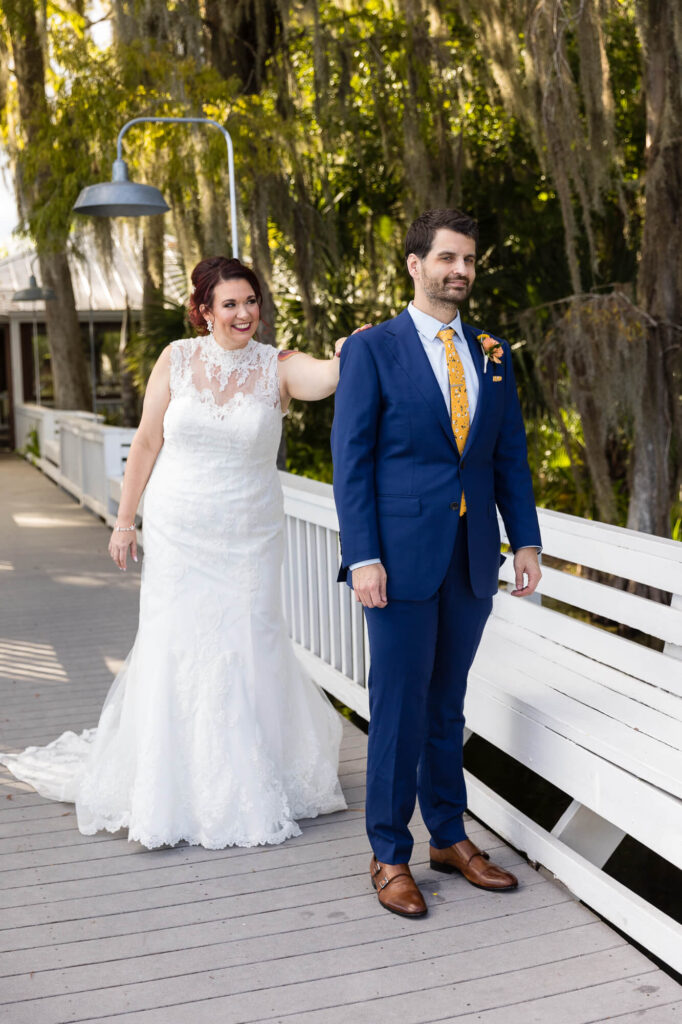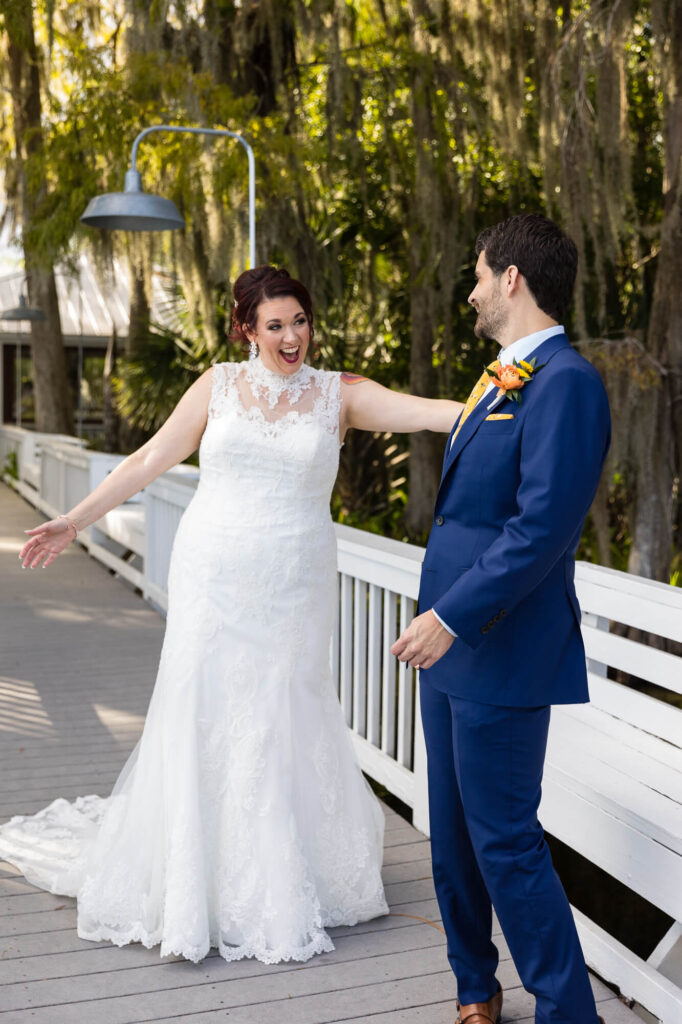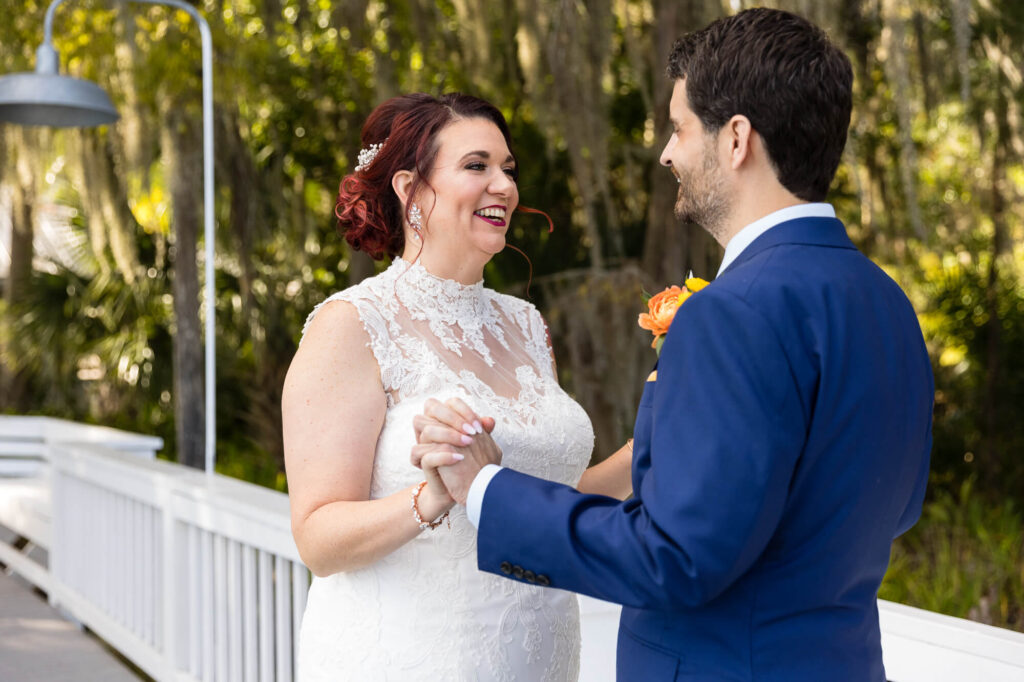 First looks are a great way to ease pre-wedding jitters by spending some time with the person you love the most before your wedding ceremony! If you're super set on not seeing each other, consider a first touch, where the two of you hold hands around a corner without actually seeing each other. This way you can chat and still keep your fit a surprise for that walk down the aisle!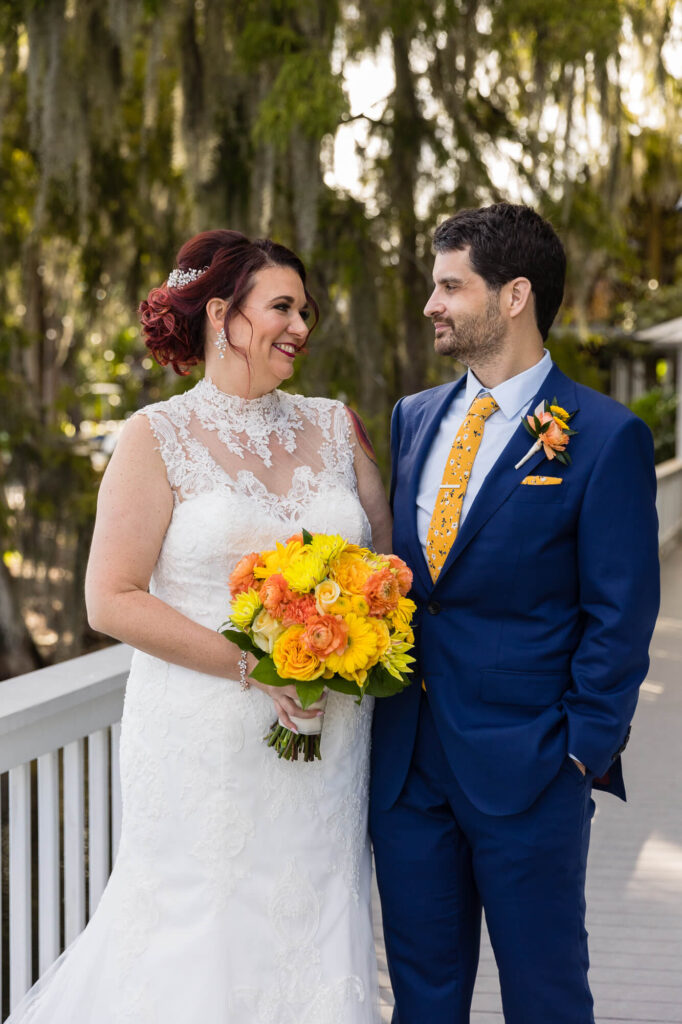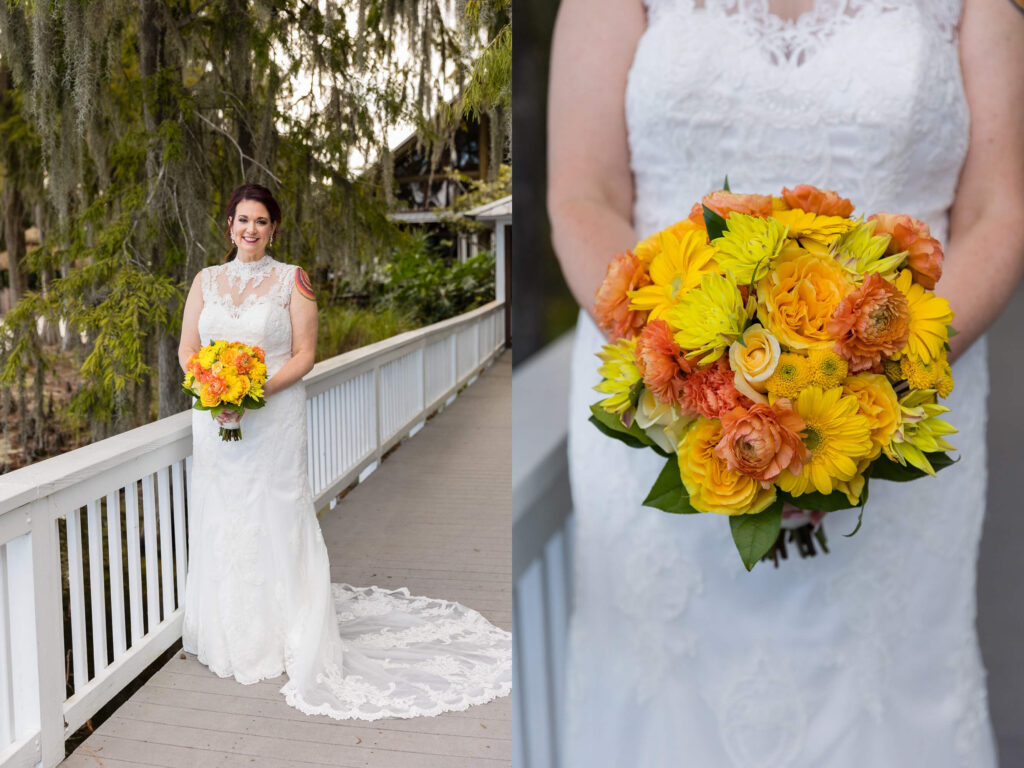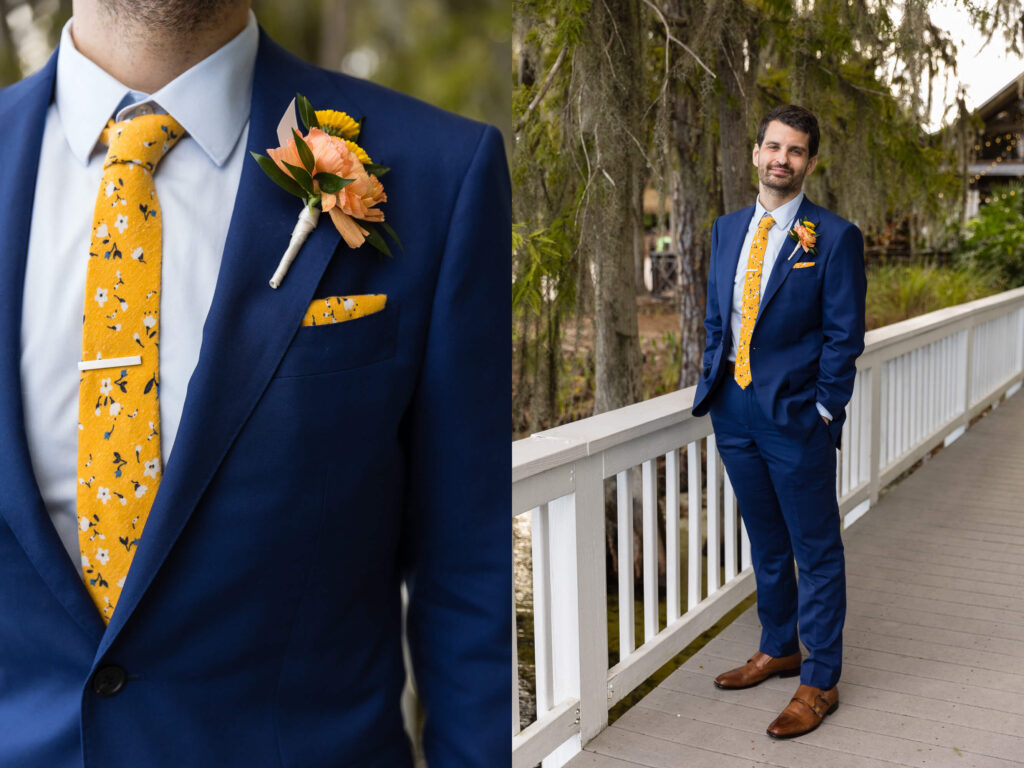 Becky used to work as an editor at a wedding magazine, so you know the couple's details were on point!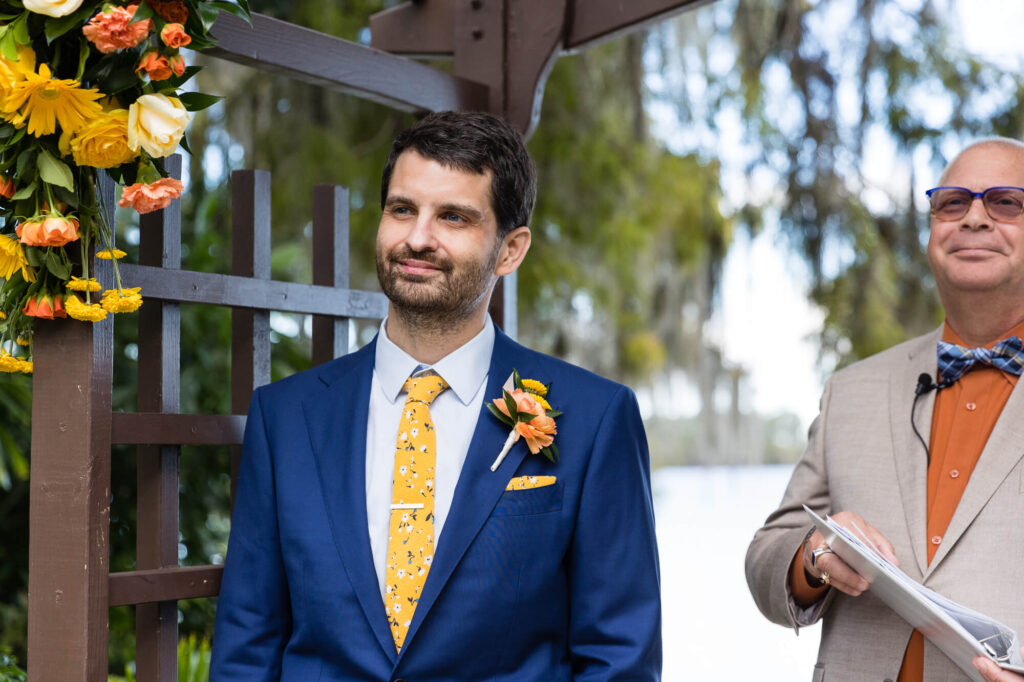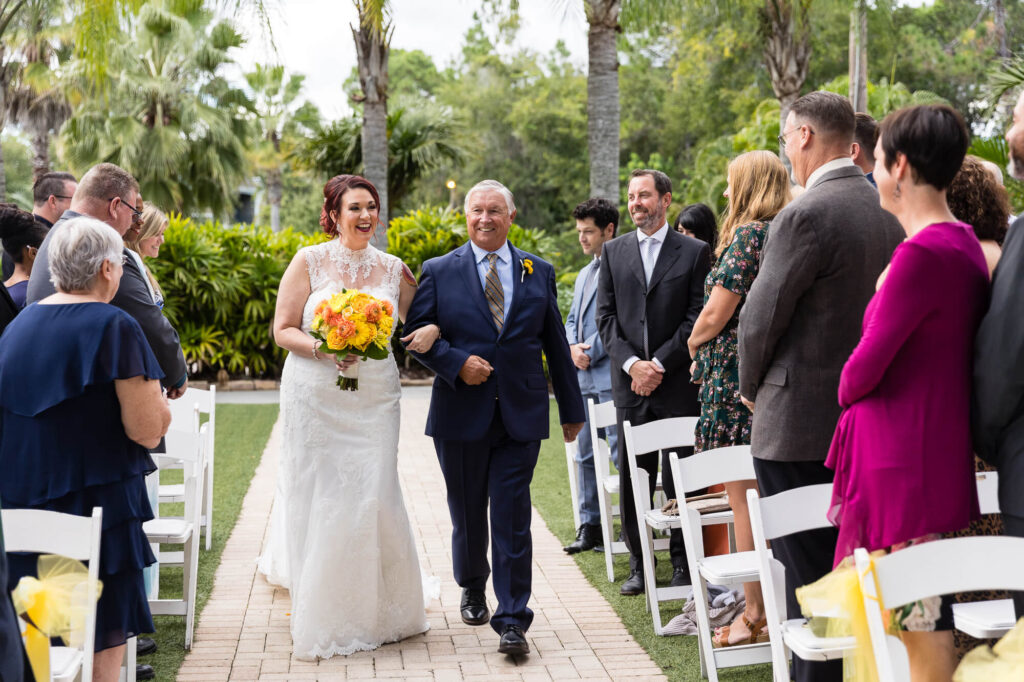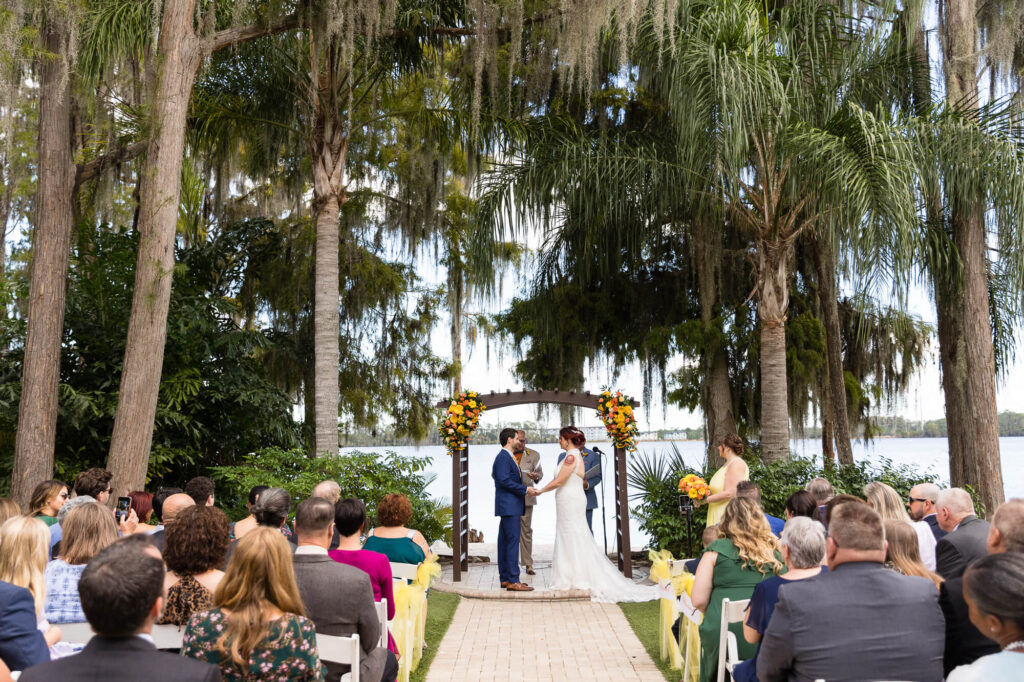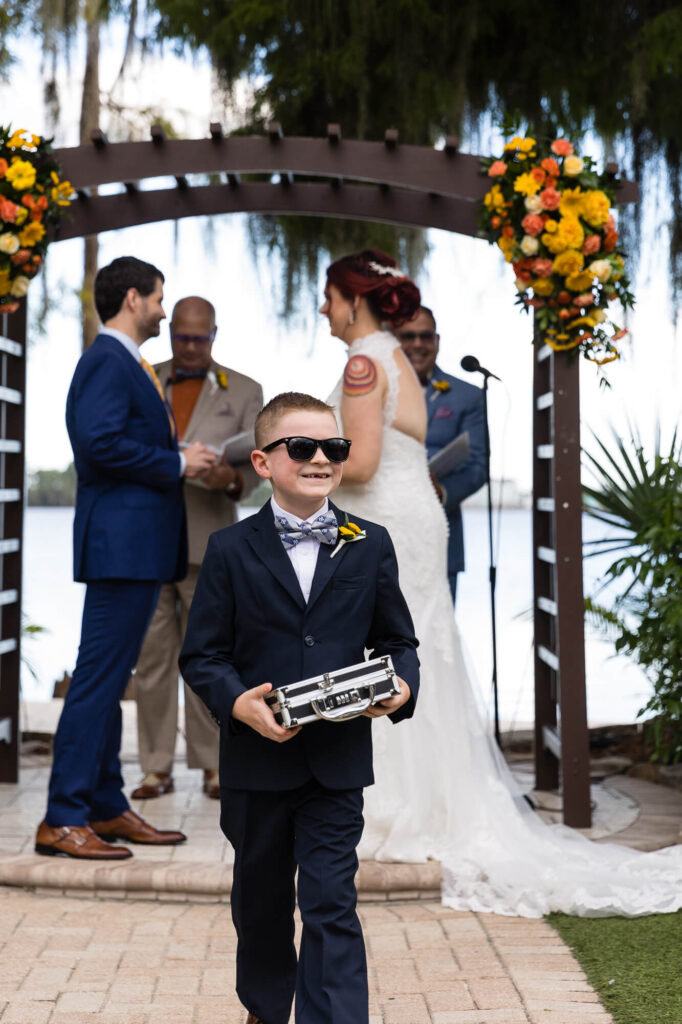 Ring security did an excellent job of getting the couples wedding rings safely to the altar!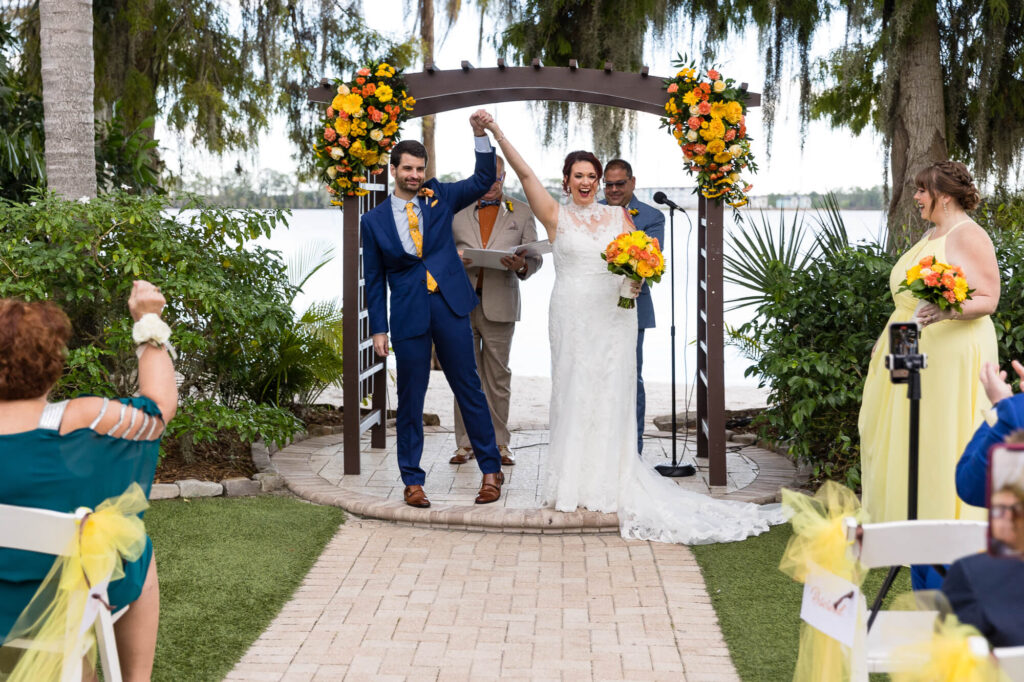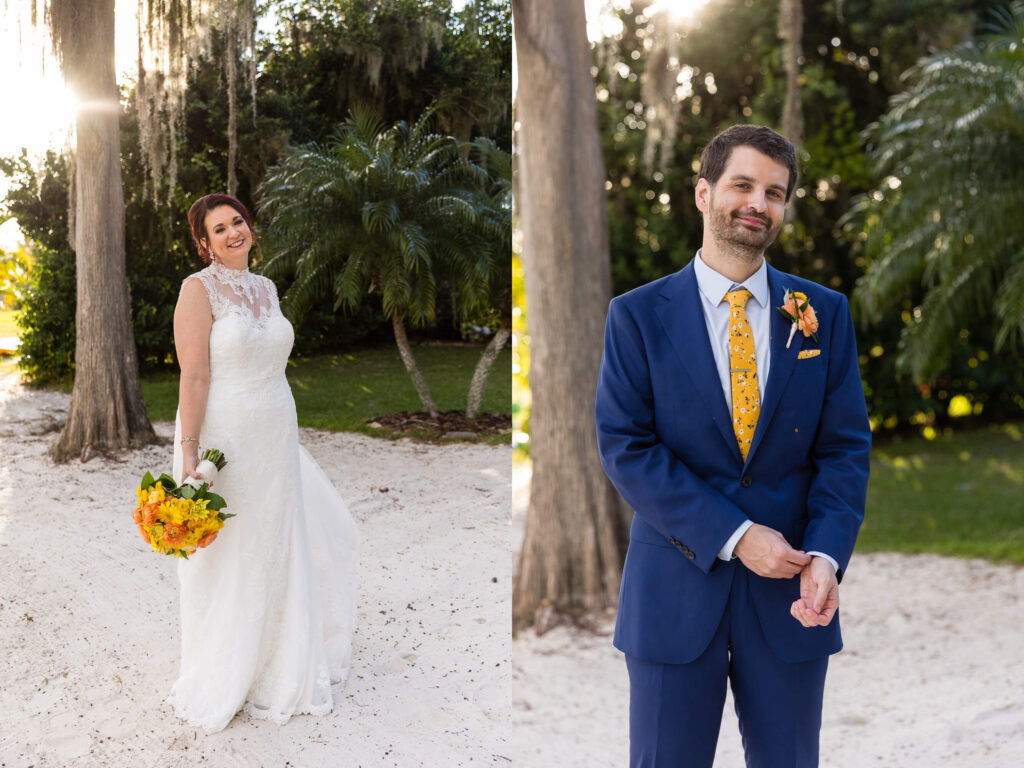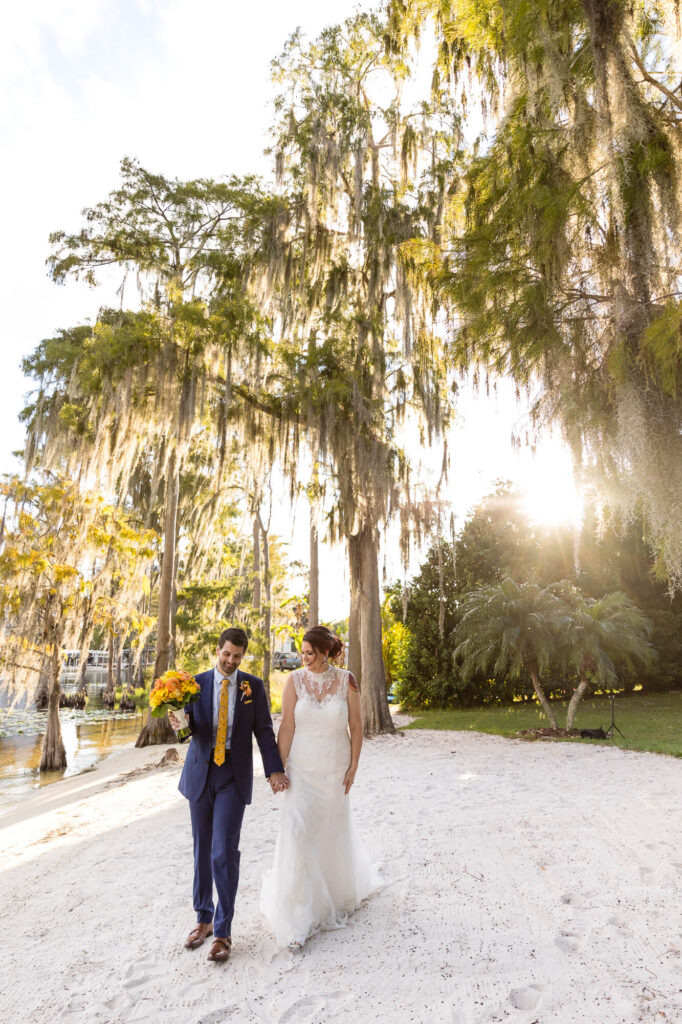 The beach at Paradise Cove is picture-perfect and allows you to have a beachy wedding in Orlando!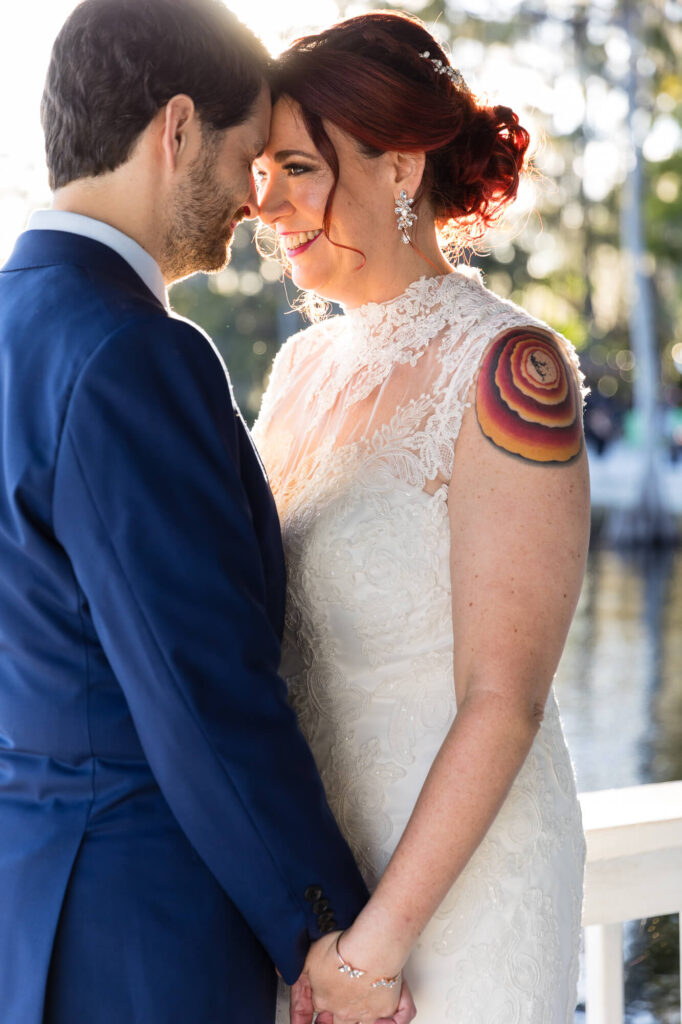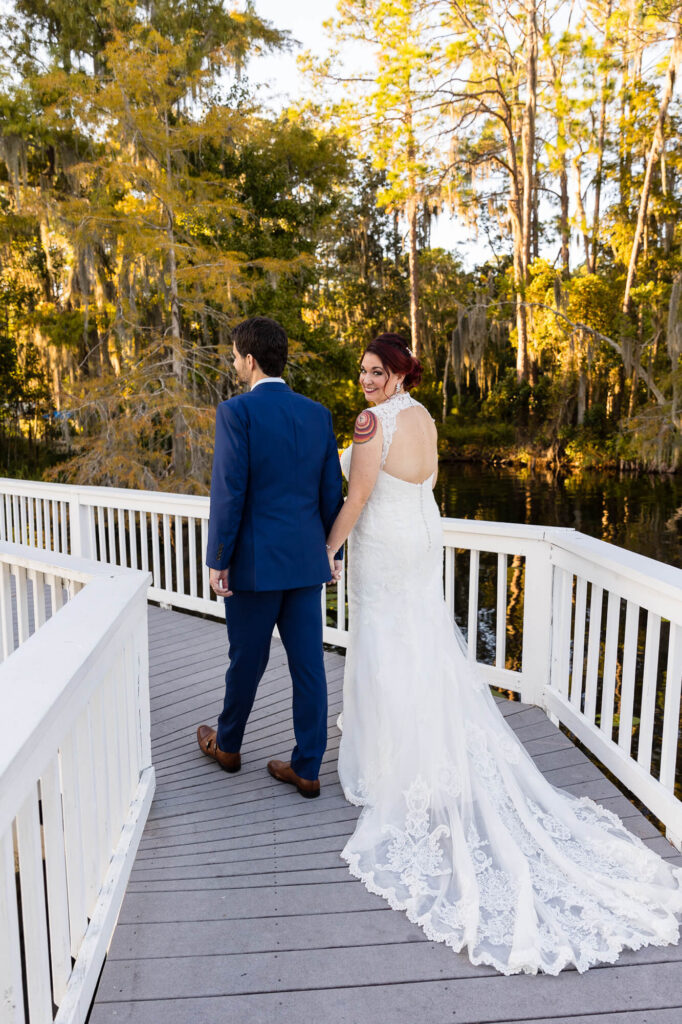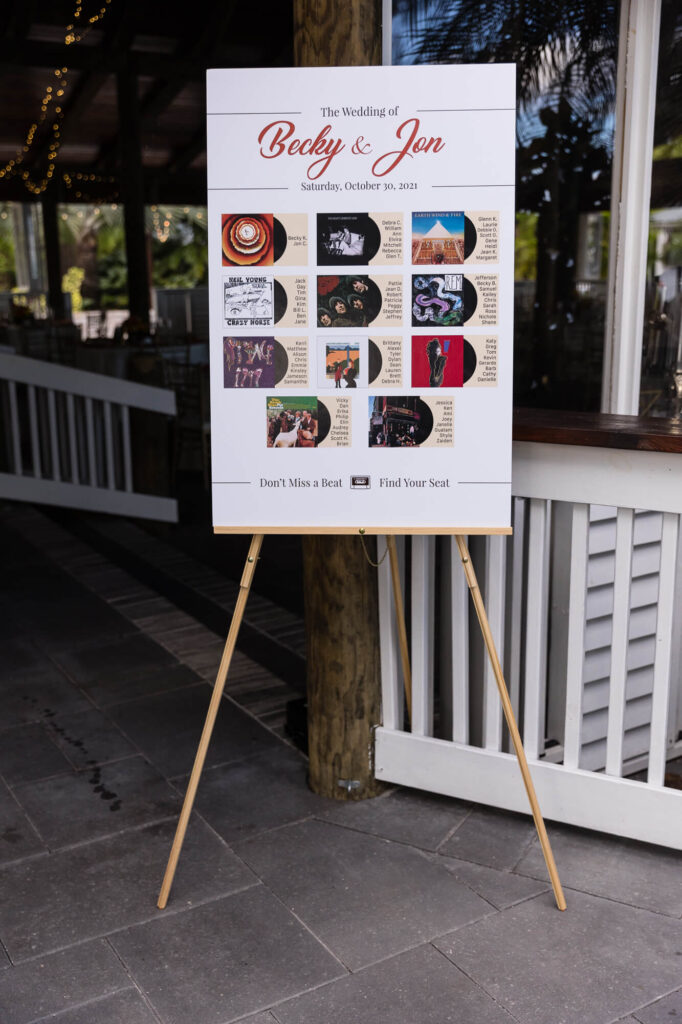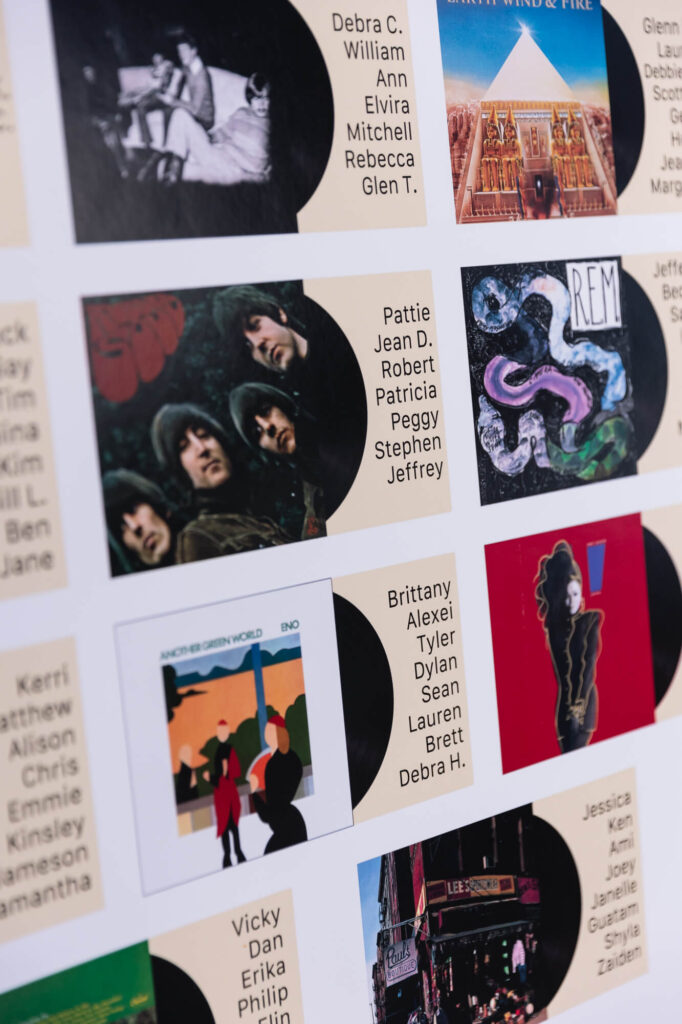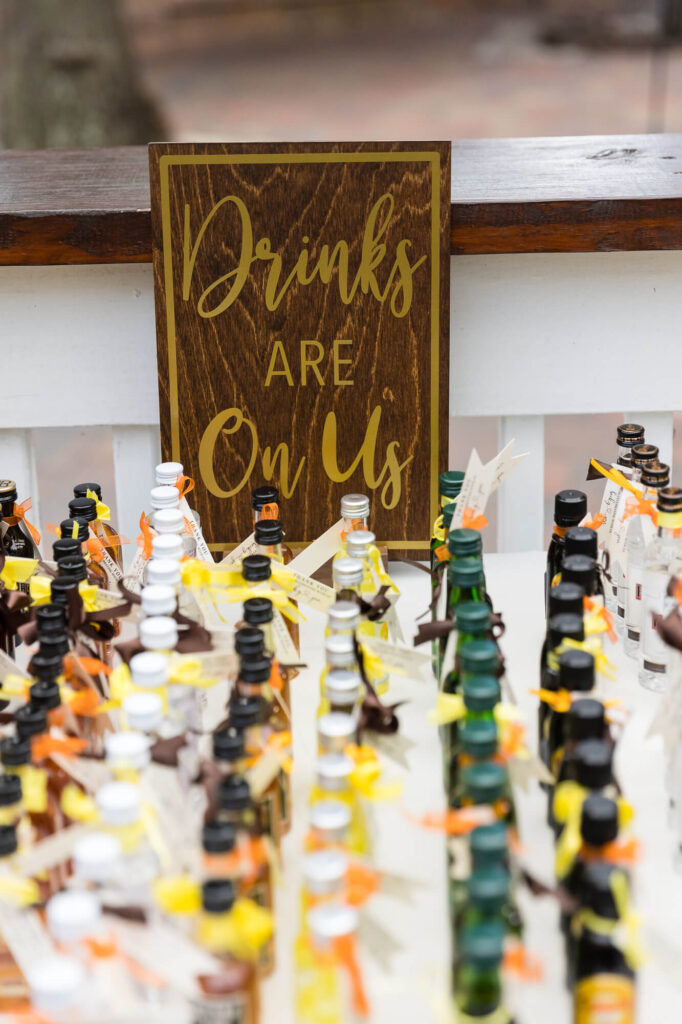 The couple chose favors their guests certainly wouldn't leave behind!