Rollins College Engagement Photos | Yanique and Dominic
I had so much fun capturing Yanique and Dominic's Rollins College engagement photos! When we first started planning their session, we kicked around the idea of going to Bok Tower. But Rollins was closer and gave the couple the same architectural feel they wanted. So on a picture-perfect day right before Christmas, we headed to Rollins for their  engagement photos.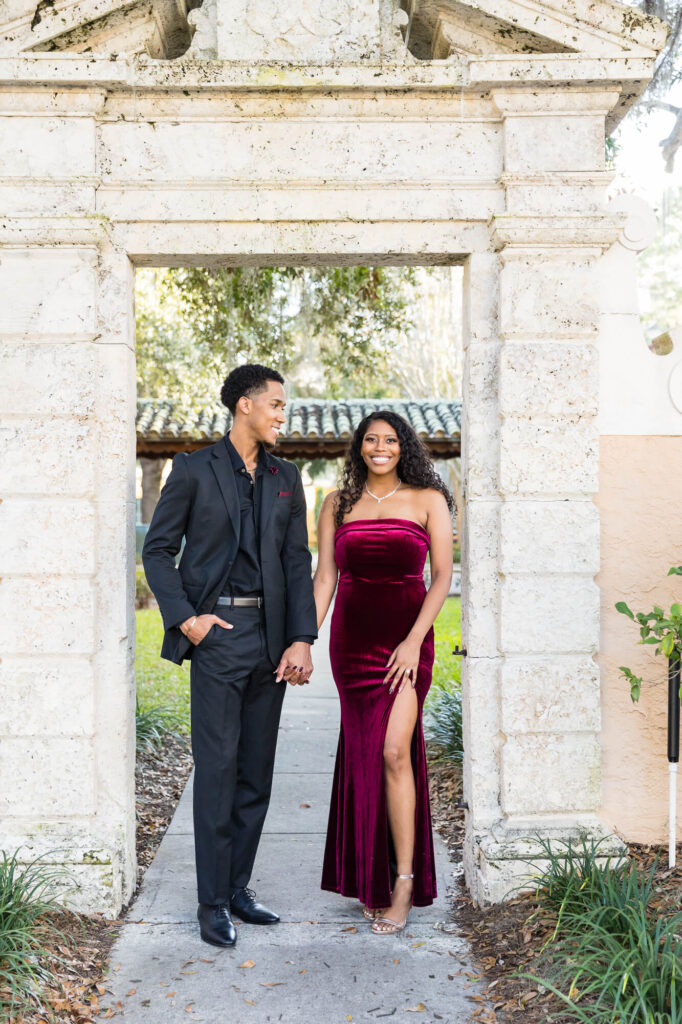 You 'd never know that these two rolled up to Rollins in sweatpants! A quick change and they went from comfy to jaw dropping! The luxurious fabric of Yanique's dress is a gorgeous contrast to Dominic's sleek suit. And that slit is everything!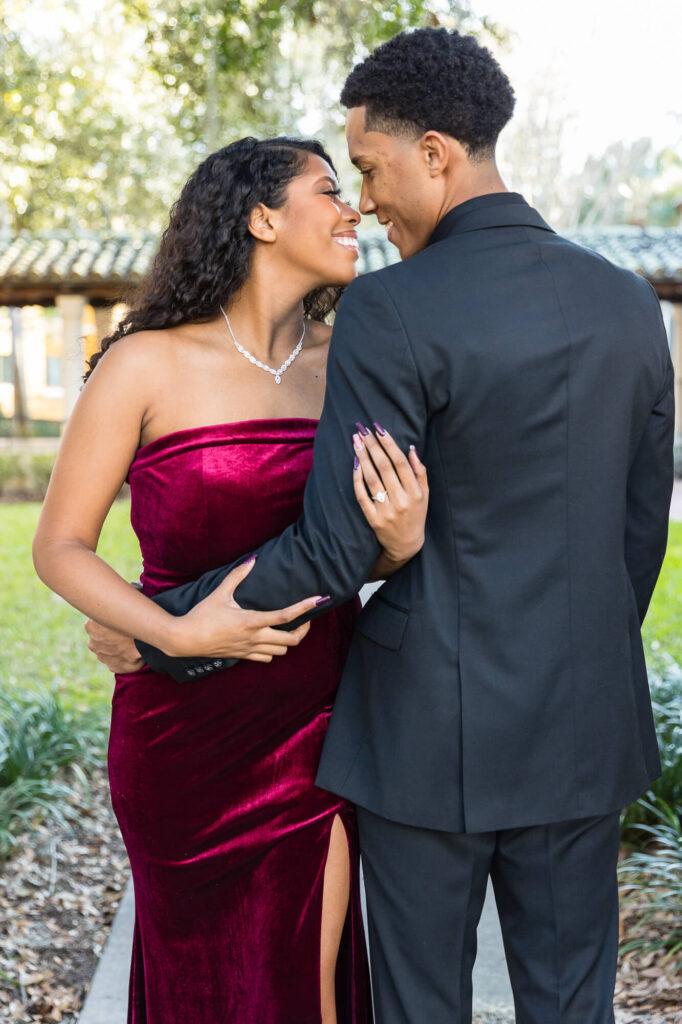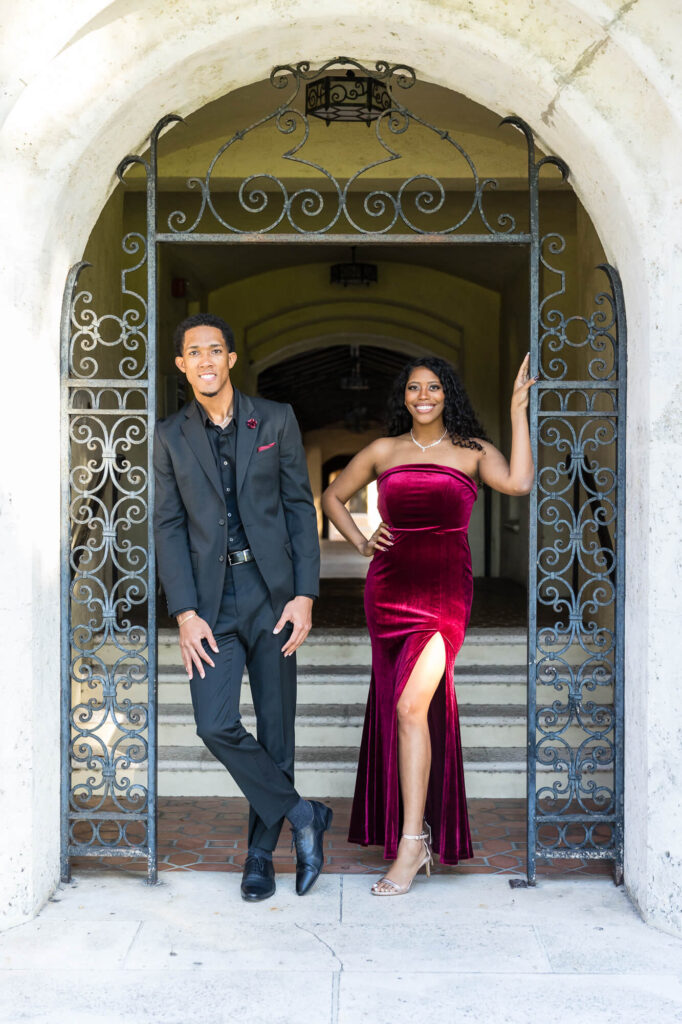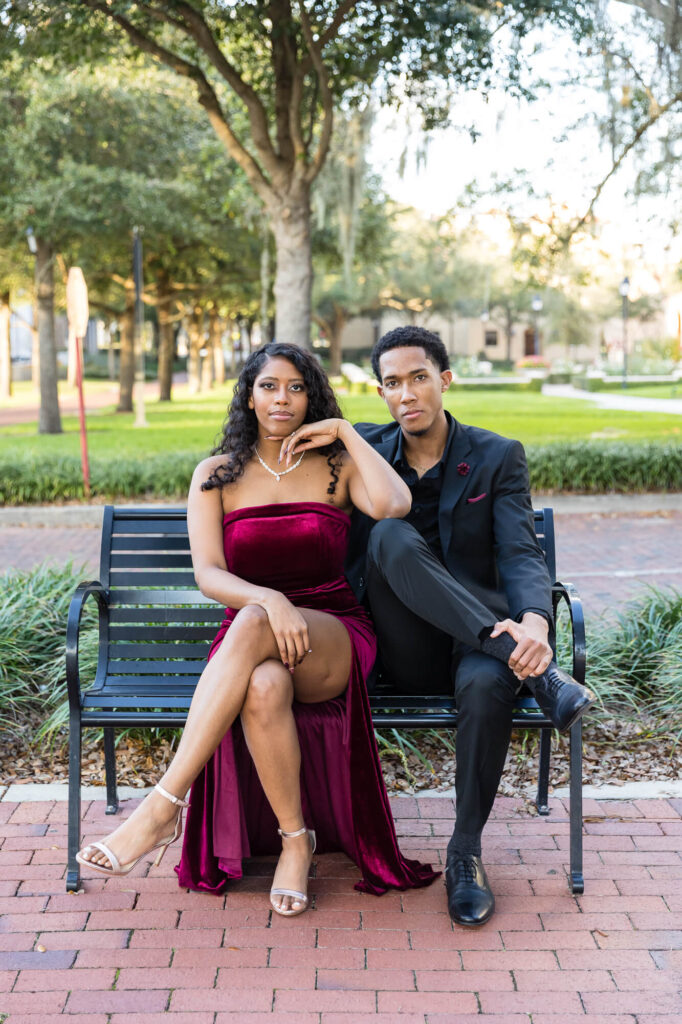 Rollins College engagement photos offer a nice mix of architectural locations and green, park-like locations. The light at sunset down by Lake Virginia is just dreamy!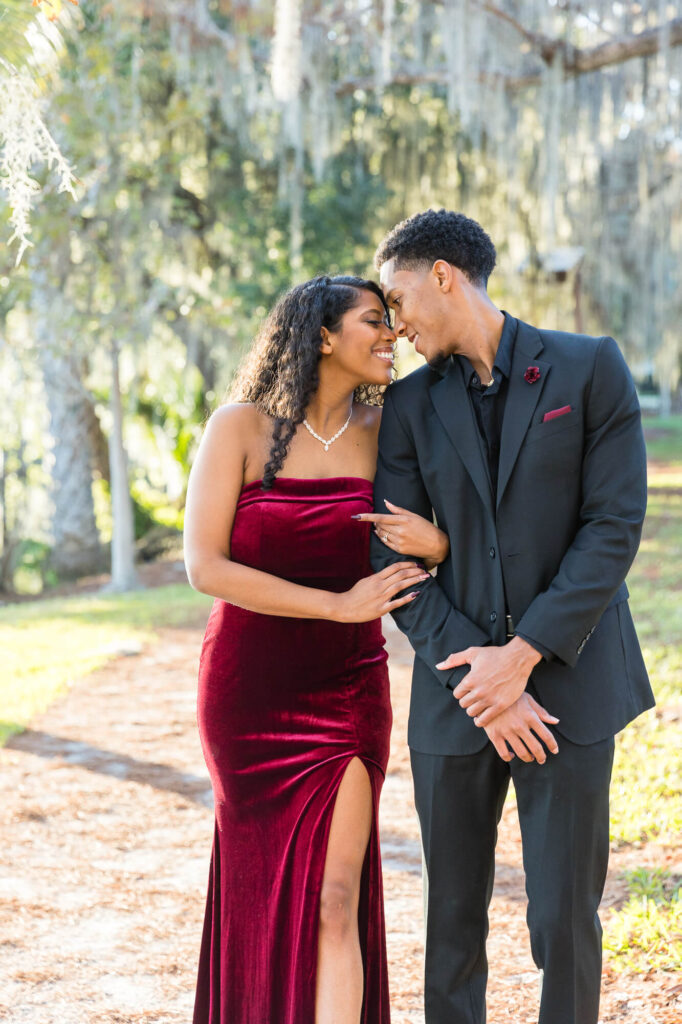 Pro tip: we do a lot of walking during your engagement photo shoot, so make sure your shoes are up to the task! Yanique nailed it, even on this uneven ground! You can also bring a pair of flip flops and change in and out of your stylish shoes if they're not made for walking!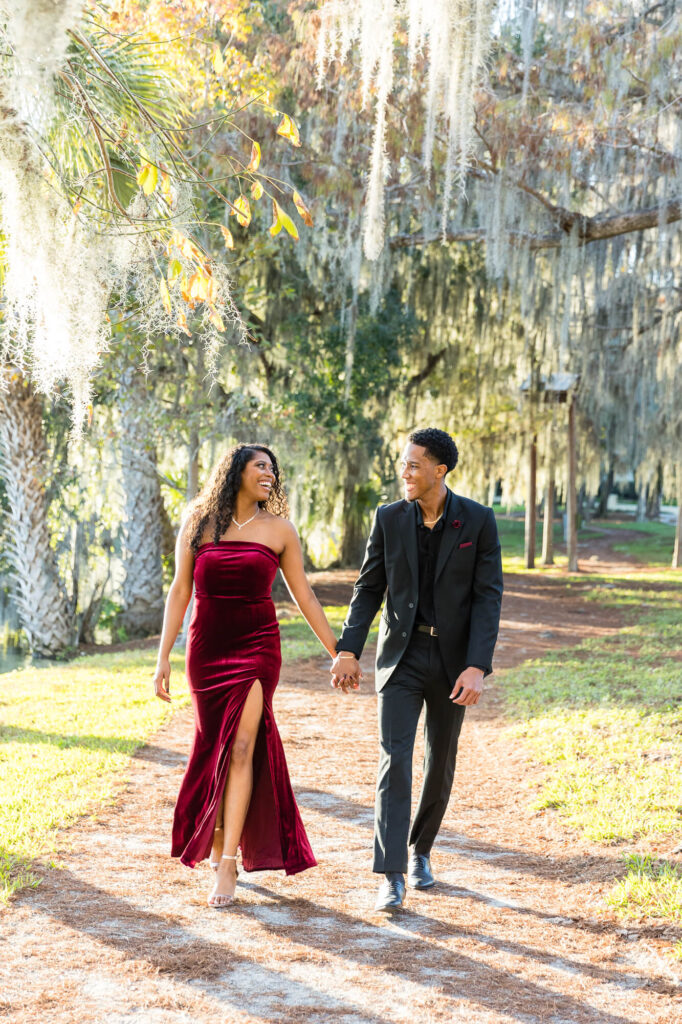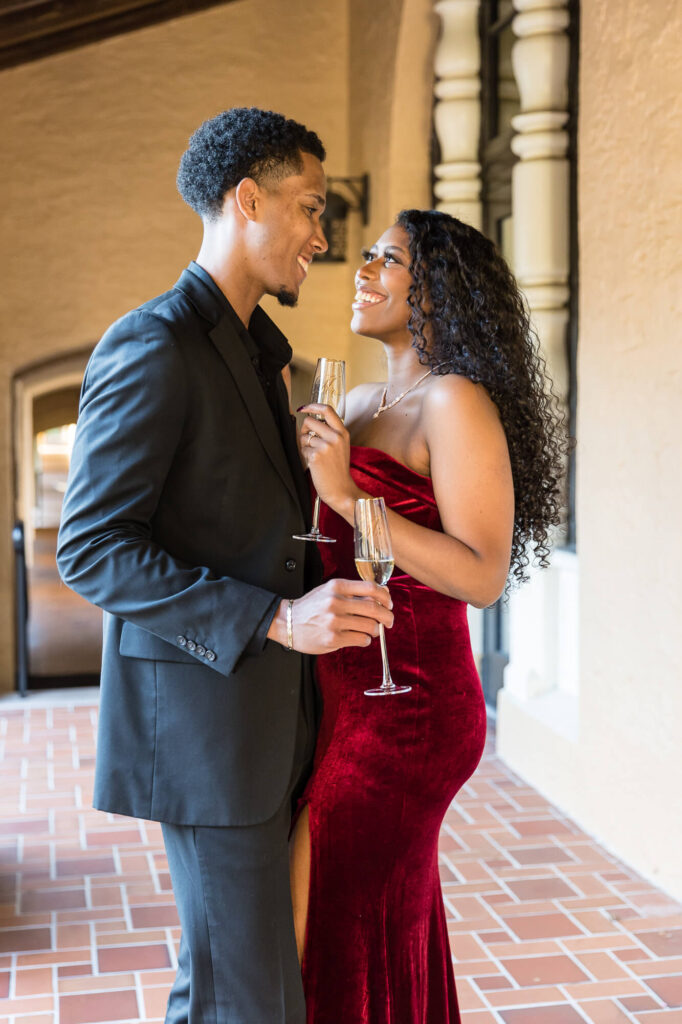 A toast to the future Mr. and Mrs.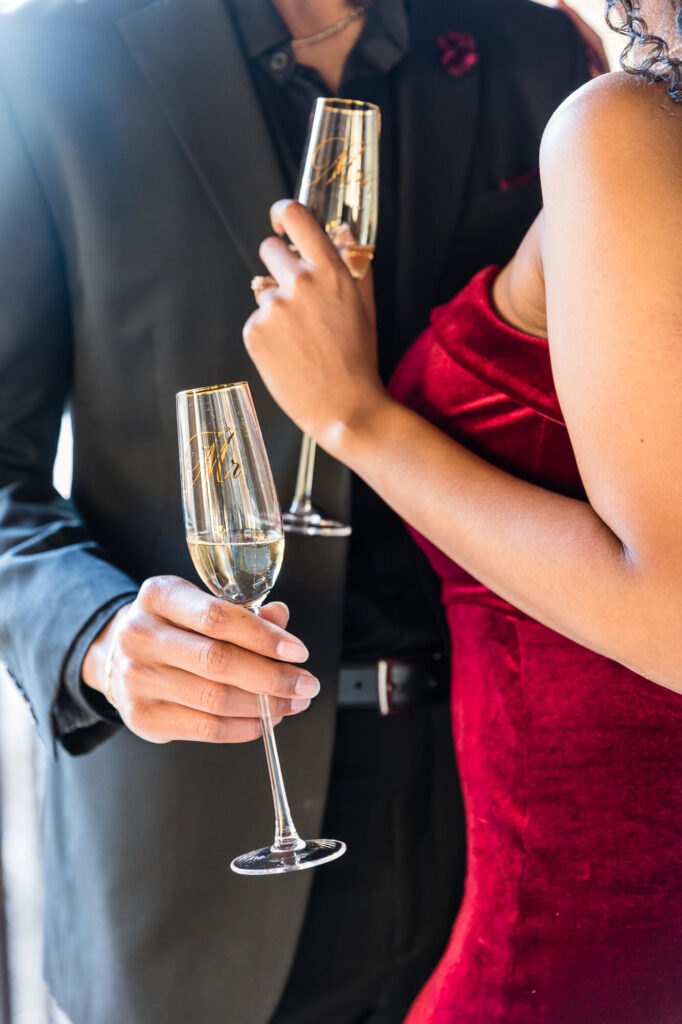 Check out that bling!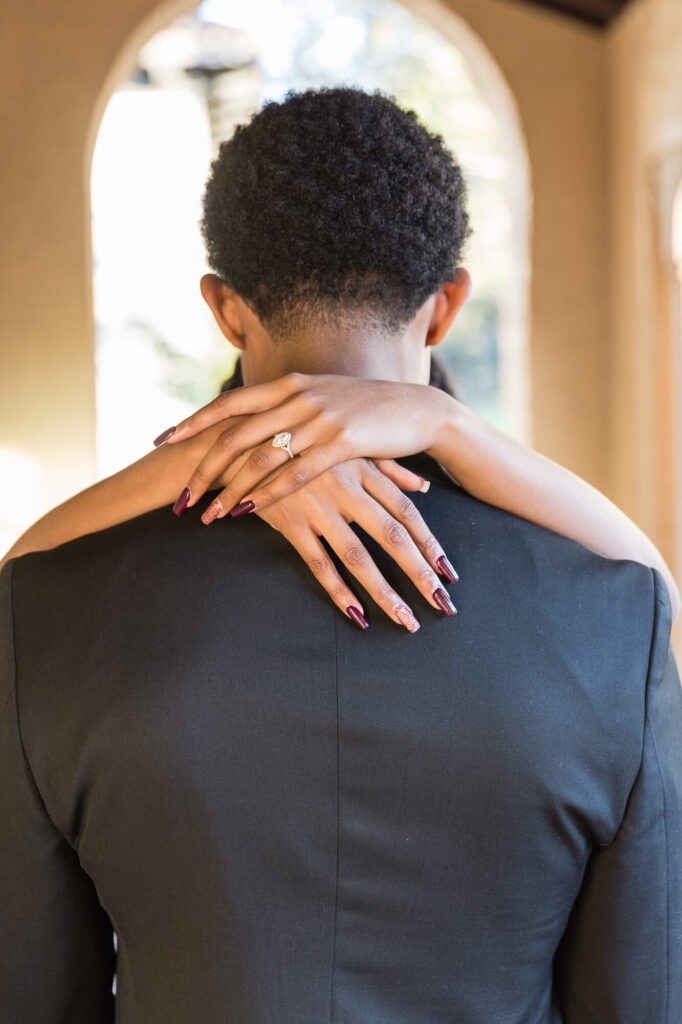 Do these two belong in a magazine or what?