Chapel & Cellar Weddings
Chapel & Cellar Weddings is a unique, intimate wedding chape and reception venue located right near the heart of downtown Winter Park!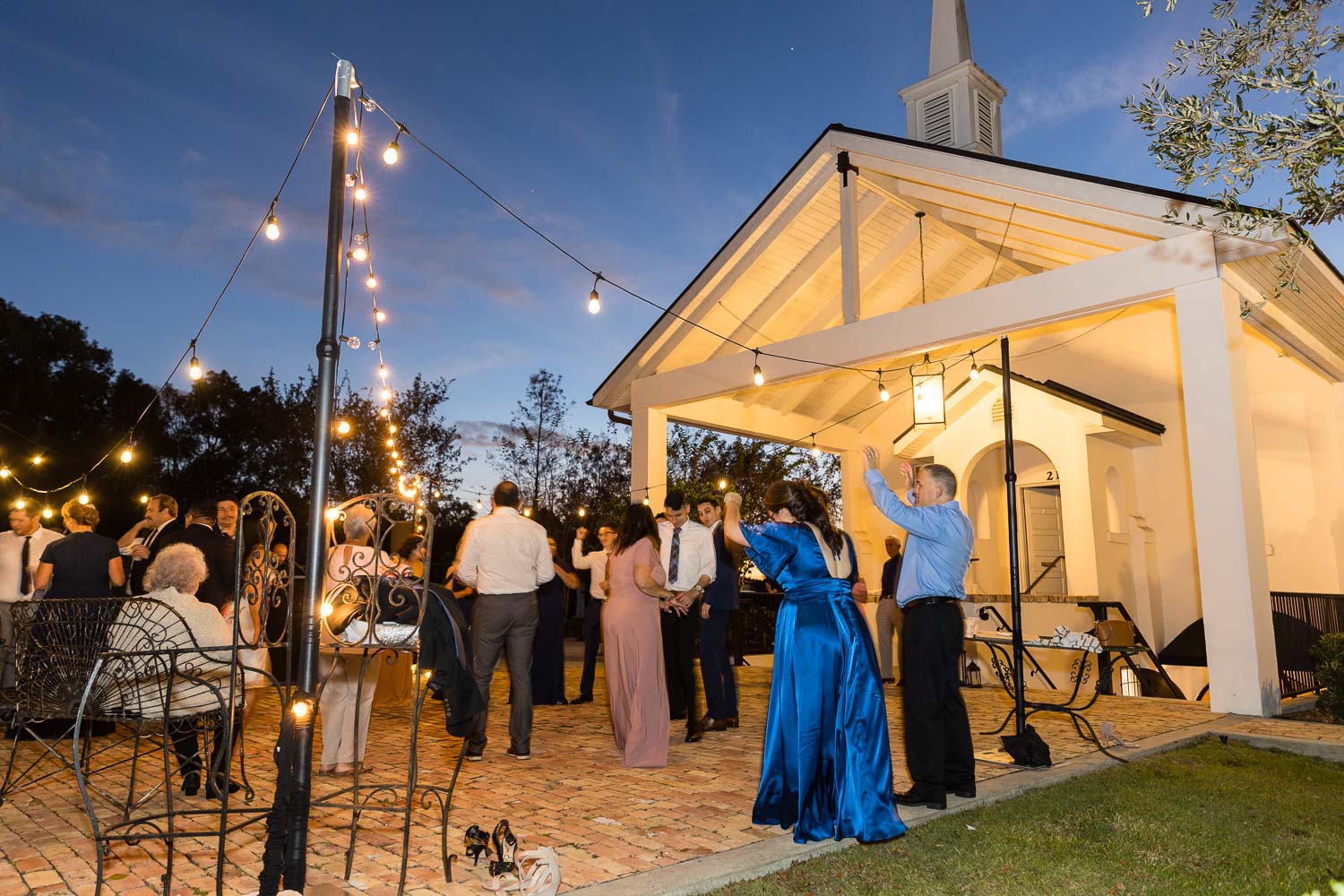 There are two small rooms that can be used for getting ready prior to your wedding. Since they are quite small, getting ready off-site is strongly suggested.
Inside the quaint chapel, white walls and ceilings make a picture-perfect backdrop for your wedding ceremony. The small elevated platform ensures that all your guests can see as you say your I dos!
After your ceremony, Chapel and Cellar Weddings has plenty of great photo spots! The outdoor courtyard offers endless variety for your photos. And the venue is just a short walk from Park Avenue, giving you tons of additional photo options.
While you're taking your post-ceremony photos, your guests can enjoy cocktail hour out in the courtyard or down in the cellar. And the cellar is anything but the dark and dreary space that its name might suggest! The exposed brick walls and Edison bulb lights give it a warm, cozy feel!
Following dinner, dance the night away out in the venue's courtyard. Market lights are the perfect addition to the courtyard, so ask your event planner for advice on how to make that happen!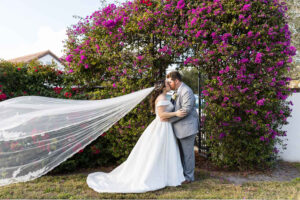 With just their closest family and friends, Mariana and Matthew celebrated their marriage in style at the Chapel & Cellar.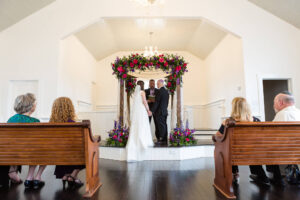 Amanda and Ryan's families thought they were meeting for a "get to know you" dinner. What they got was SO much better. Surprise, it's a wedding!
Fast Facts About Chapel & Cellar Weddings
Located in the heart of downtown Winter Park
Open floor plan with hardwood floors and white walls and ceiling
Holds 49 guests
Offers full-service and day-of wedding coordination
Has 8 original pews from when the chapel was built in 1935
Parking is limited
Prices start at $750