Intimate Wedding: Mariana and Matthew
Mariana and Matthew had a wonderful intimate wedding in Winter Park at Chapel & Cellar. The pair tied the knot last year on the original wedding date. After a year of waiting, a celebration was in order!
Following the ceremony, officiated by Rev Glynn, guests enjoyed cocktail hour in the cellar part of the venue. This is no creepy, cobweb-laden cellar, either! Featuring rustic brick walls and lit with Edison bulbs, the space is cozy and welcoming!
After we finished Mariana and Matthew's portraits, they celebrated their marriage with a first dance in the chapel's courtyard. As the sunset, the couple and their family and friends danced the night away under a clear sky and beautiful market lights!
Thank you, Mariana and Matthew, for including me as part of your intimate wedding! I wish you two a lifetime of love and laughter!
Venue: Chapel & Cellar | Officiant: Reverend Glynn Ferguson/Sensational Ceremonies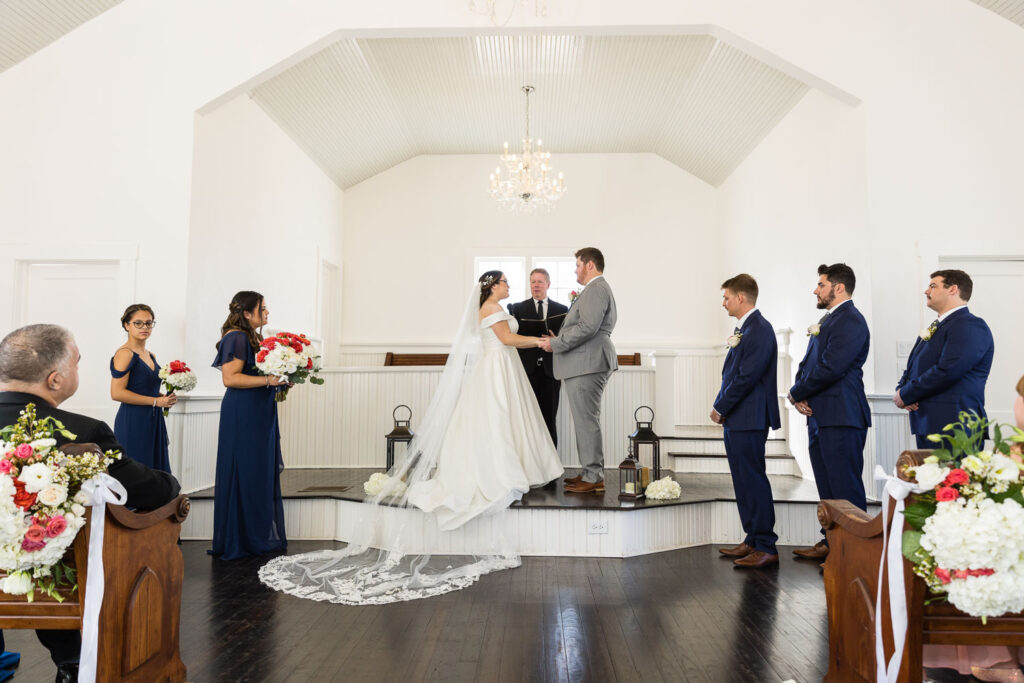 The chapel part of the venue is a beautiful light-filled space that you can decorate as much or as little as you'd like!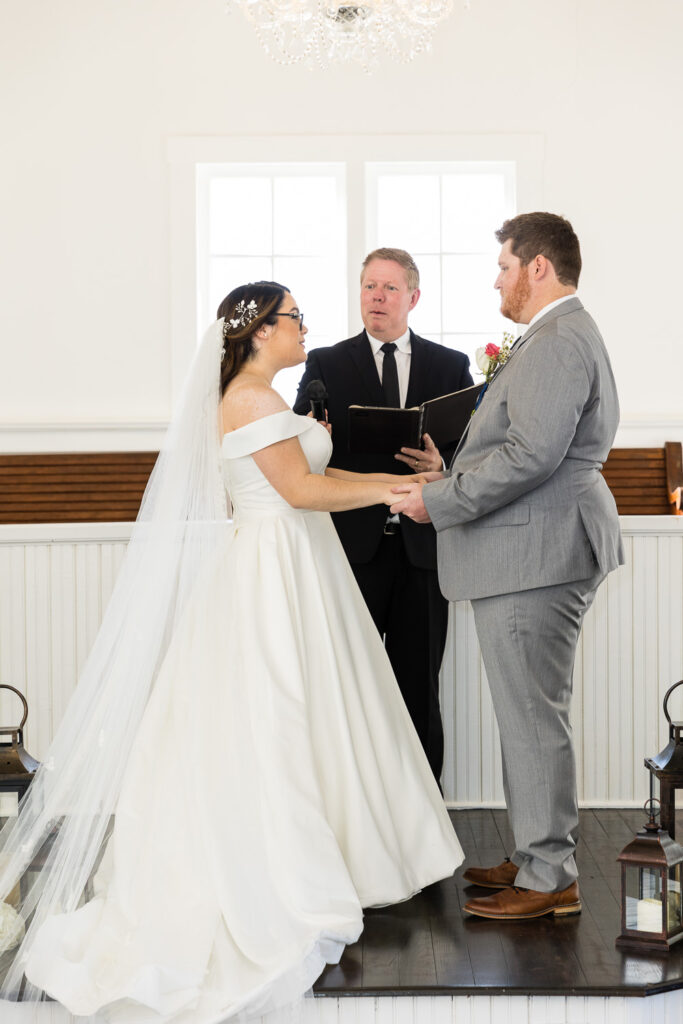 Isn't Mariana's dress so elegant and beautiful?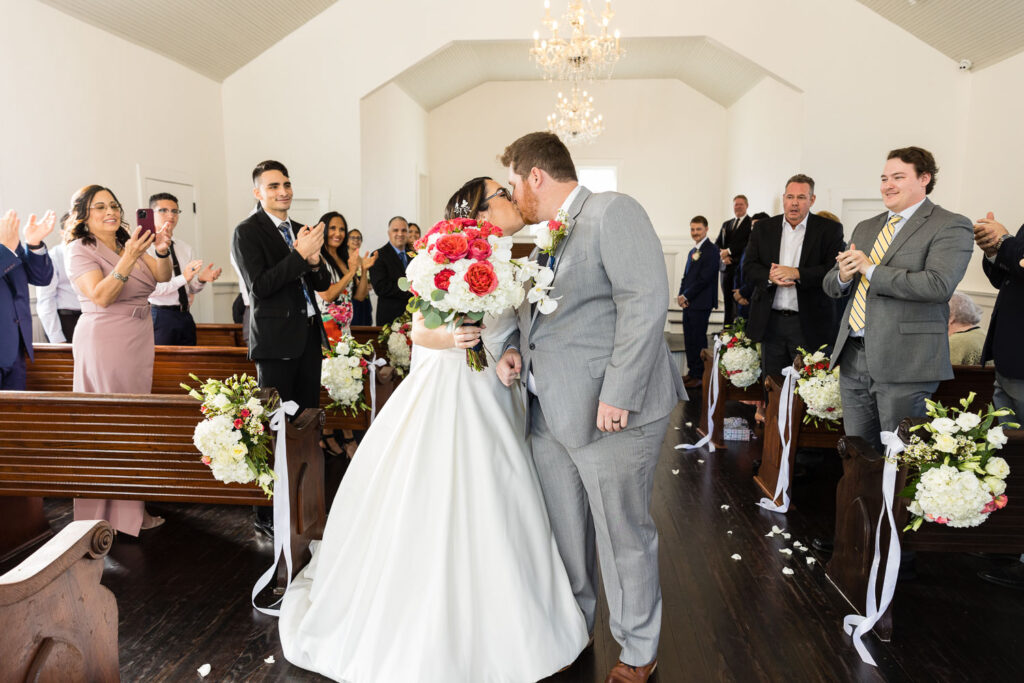 Mr and Mrs!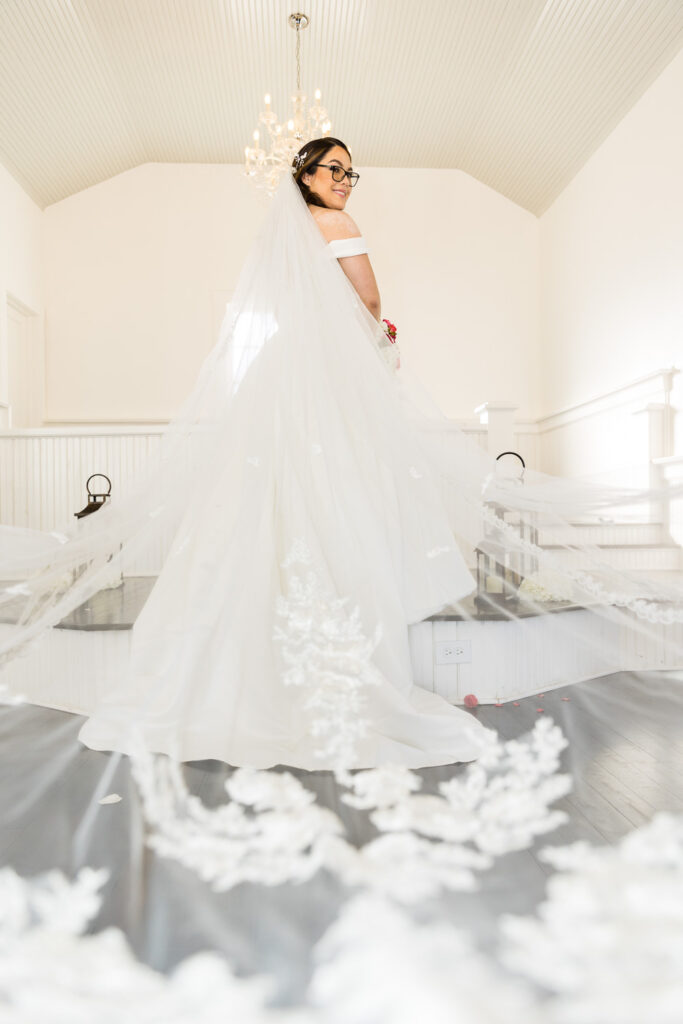 I've had this vision for a veil shot floating around in my head for a while now and when I saw Mariana's stunning veil I knew today was the day! My second shooter and Matthew get the assist on this one as they're just out of frame on either side of me lifting the veil so that it would fall just so!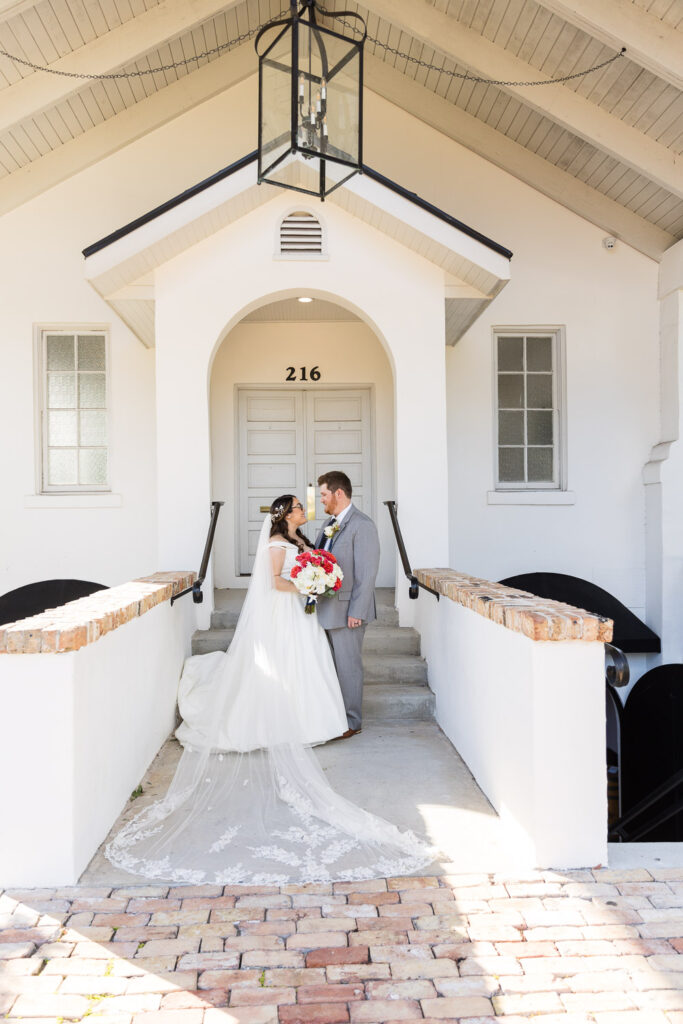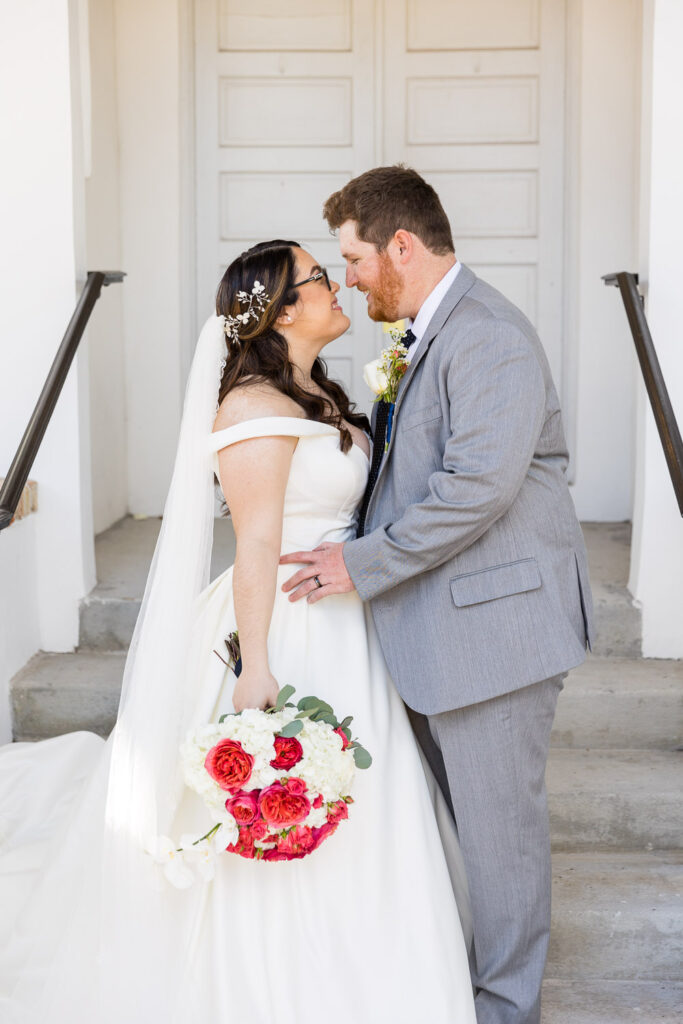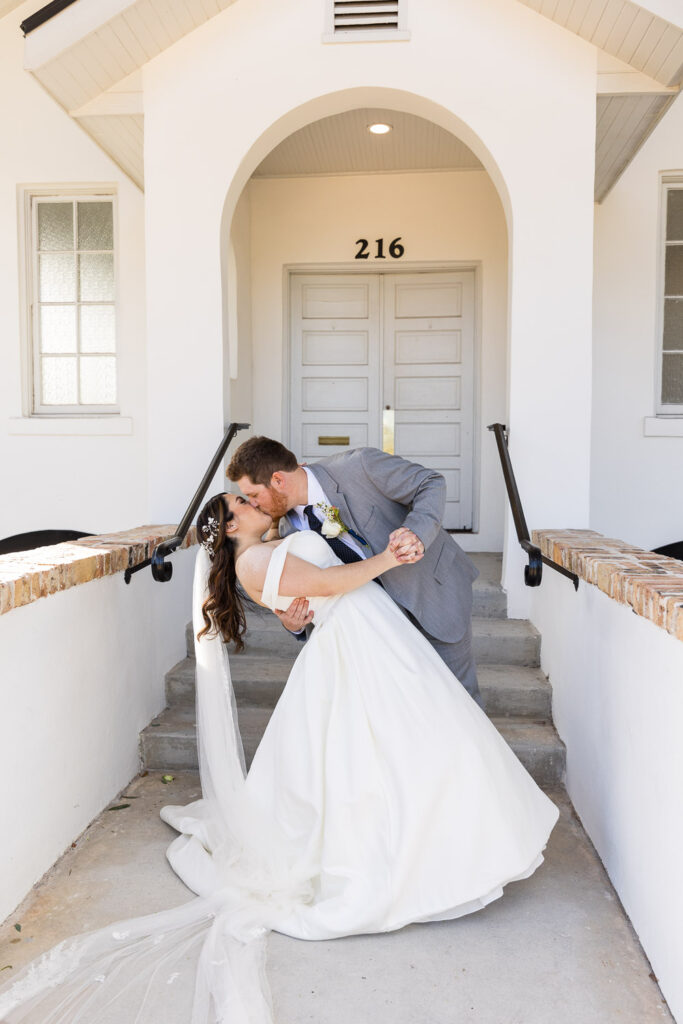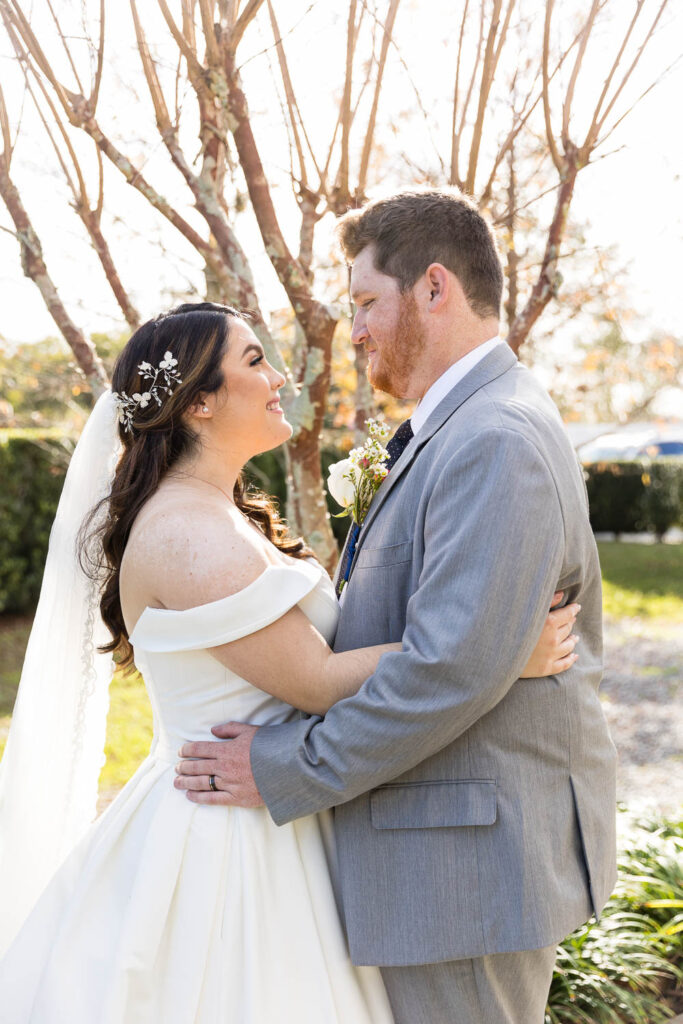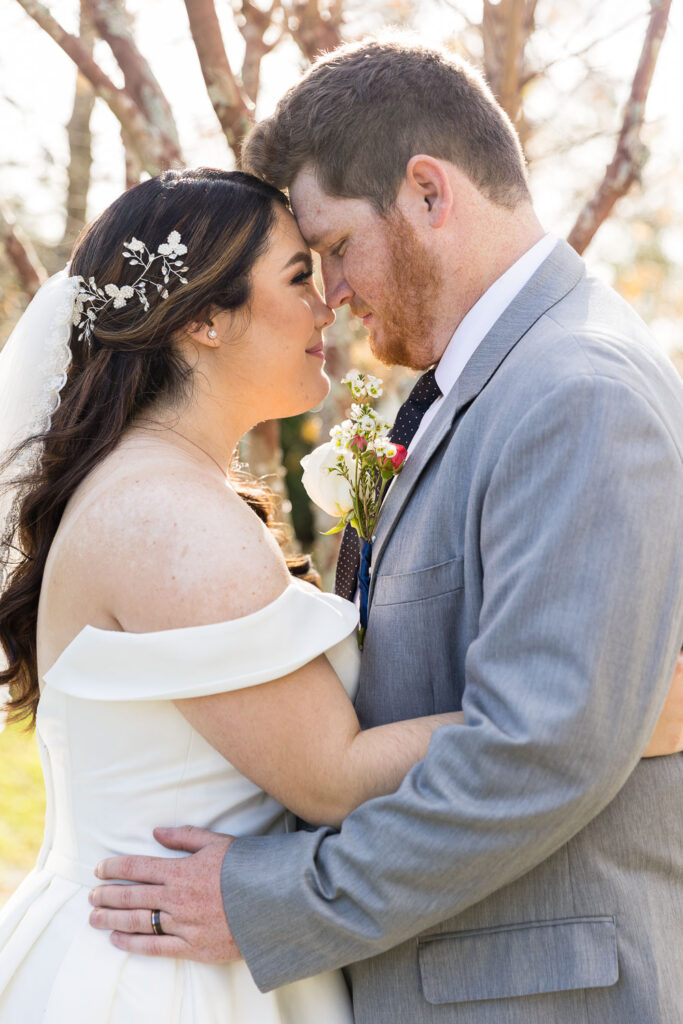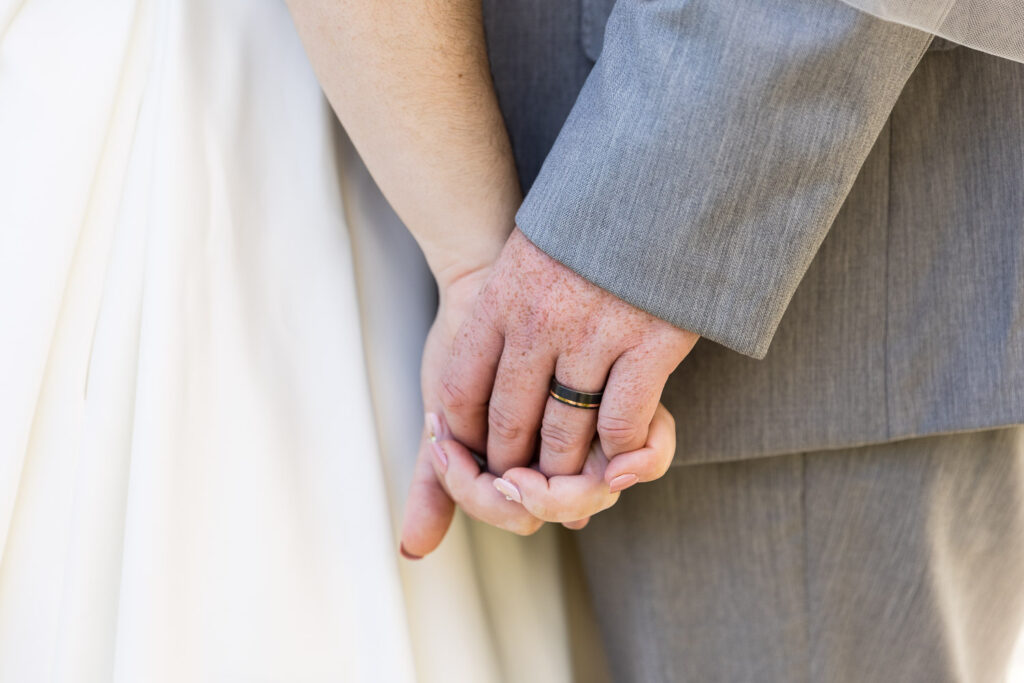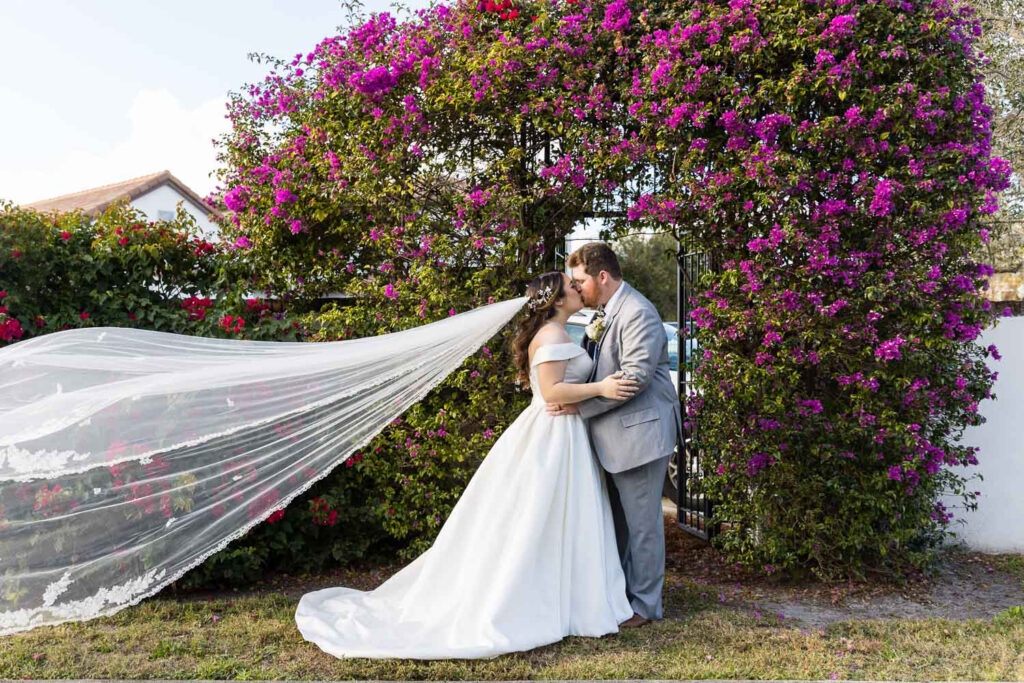 This flower wall and gate is giving me life!