Gaylord Palms Orlando Surprise Marriage Proposal | Daniel + Emma
It was a running joke that their surprise marriage proposal would happen by a gas station. So imagine Emma's surprise when Daniel got down on one knee and popped the question on the Coquina Lawn at Gaylord Palms Orlando! It was a beautiful Florida winter evening and the couple's friends were all in on the surprise and helped Daniel to set up a lovely moment to surprise Emma. And Daniel even 3D printed a gas station to keep his promise! (I'm not crying, you're crying!) With sweet details like that, you know Emma said yes! I had so much fun with Daniel, Emma, and their friends and I just know these two are going to have a happily ever after filled with love and lots and lots of laughter!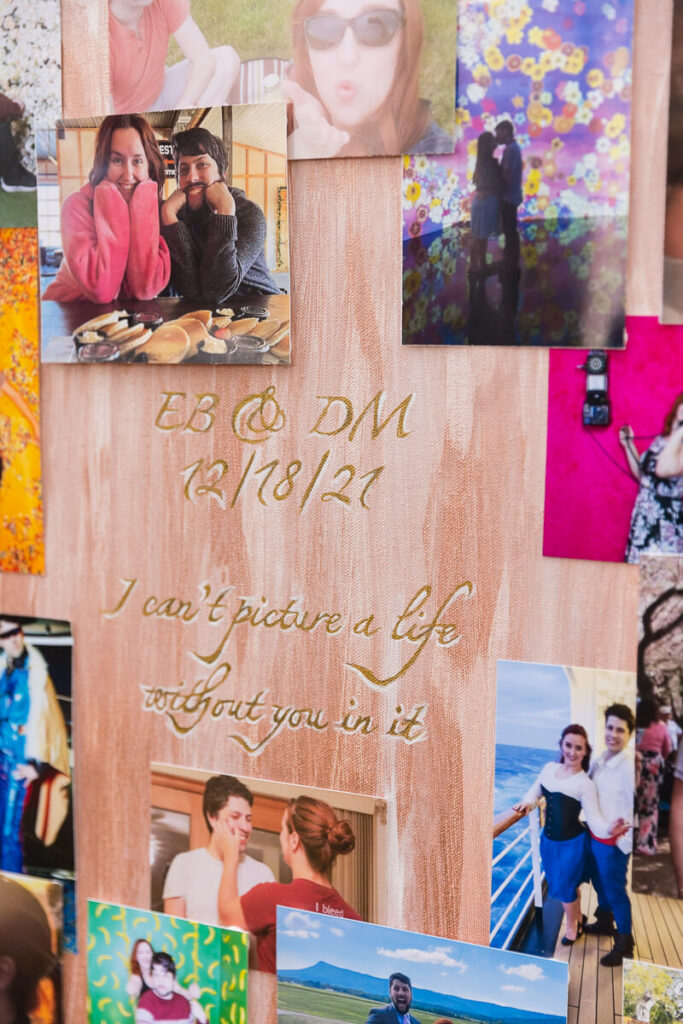 Emma's friend, Cassie, put together this sweet photo collage of the couple's relationship. Printing your memories like this is so important! You'll look at and enjoy your photos far more often if they're hanging on your wall rather than just living in your phone!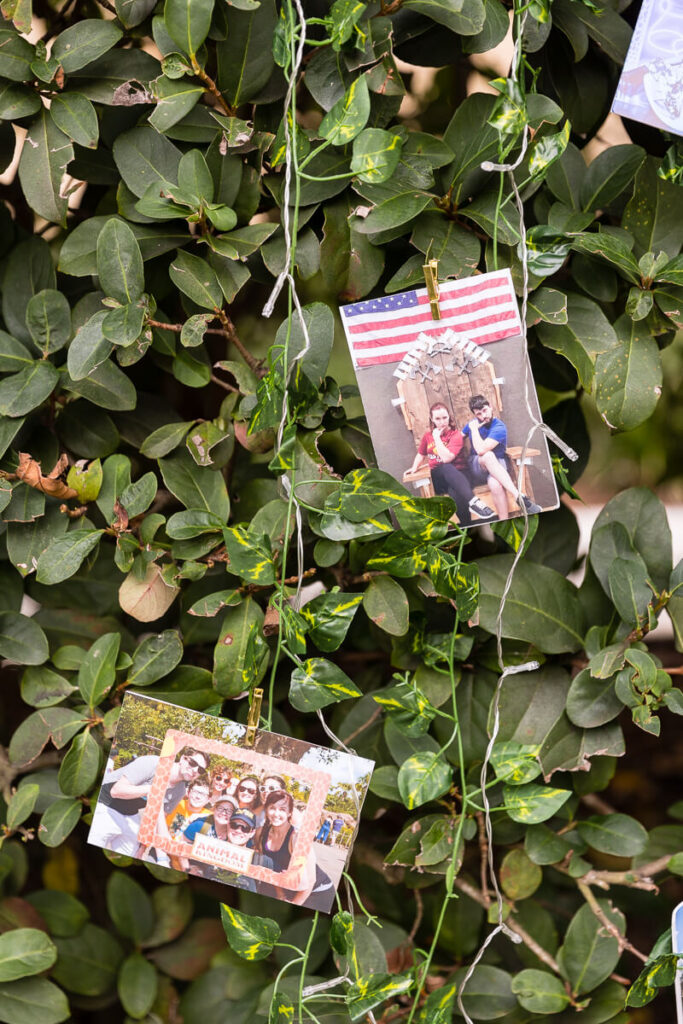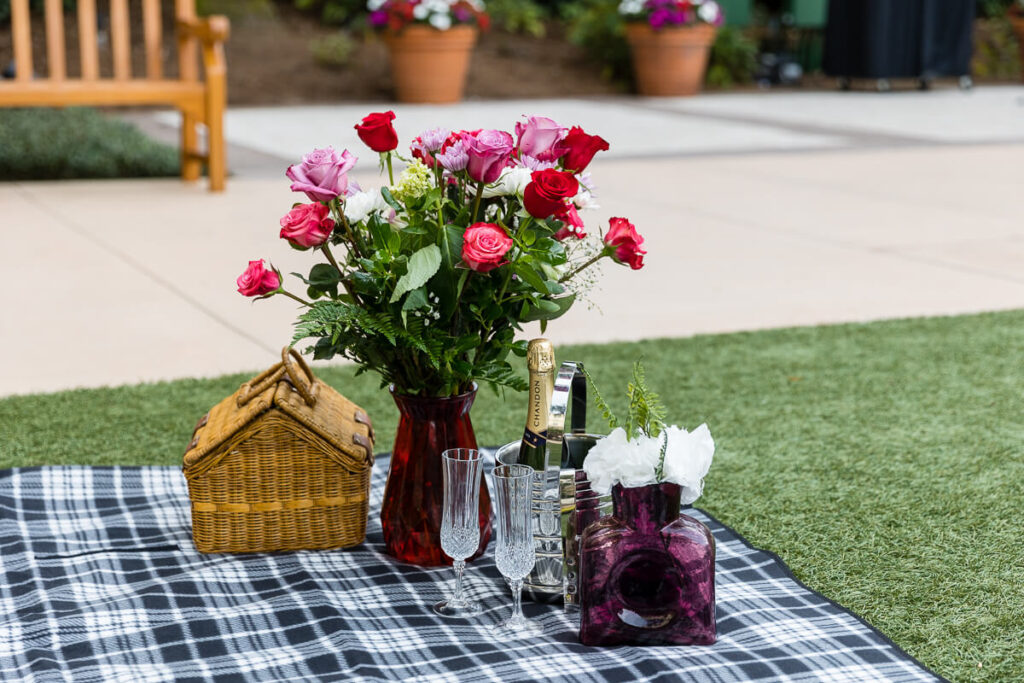 Every surprise marriage proposal needs champagne for celebrating! And a gorgeous bouquet sure doesn't hurt!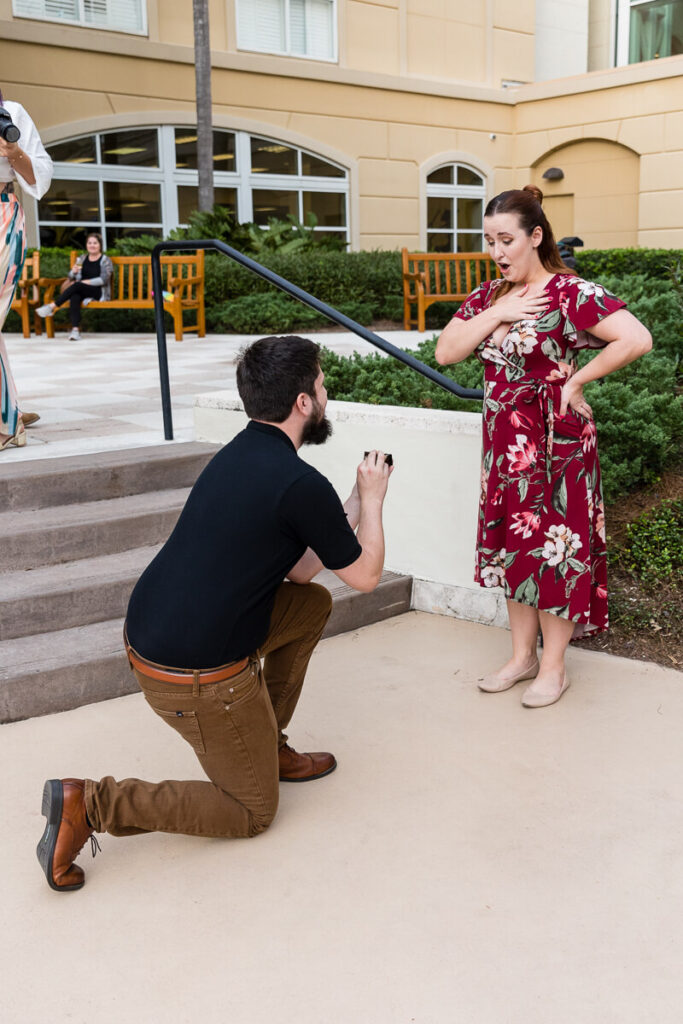 Emma's a girl after my own heart. I believe her exact words were, "Oh sh!t, this is really happening!"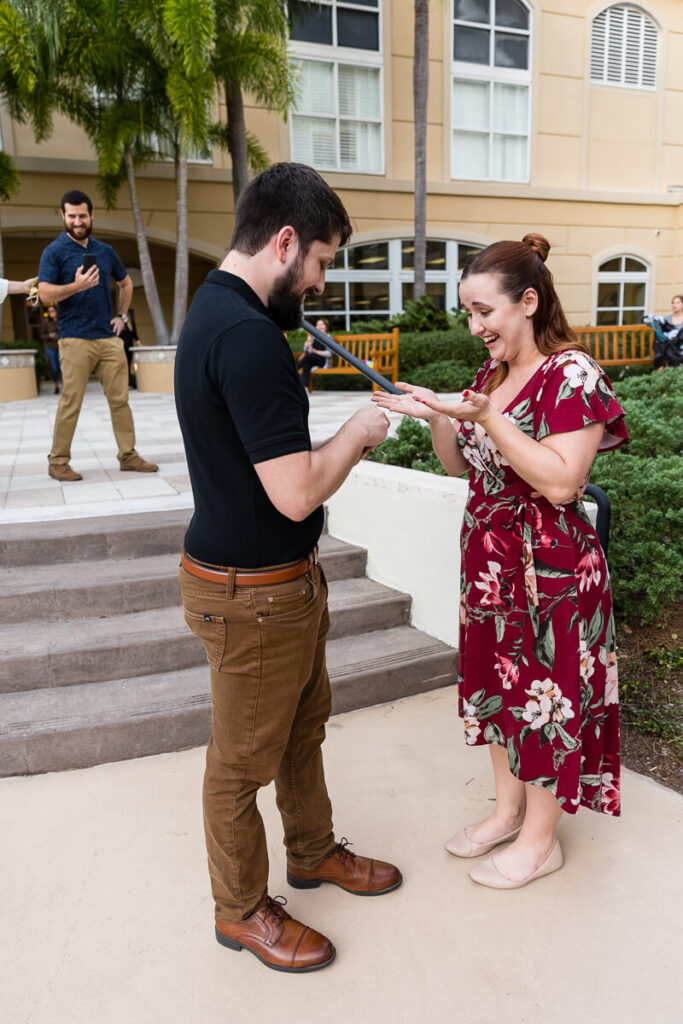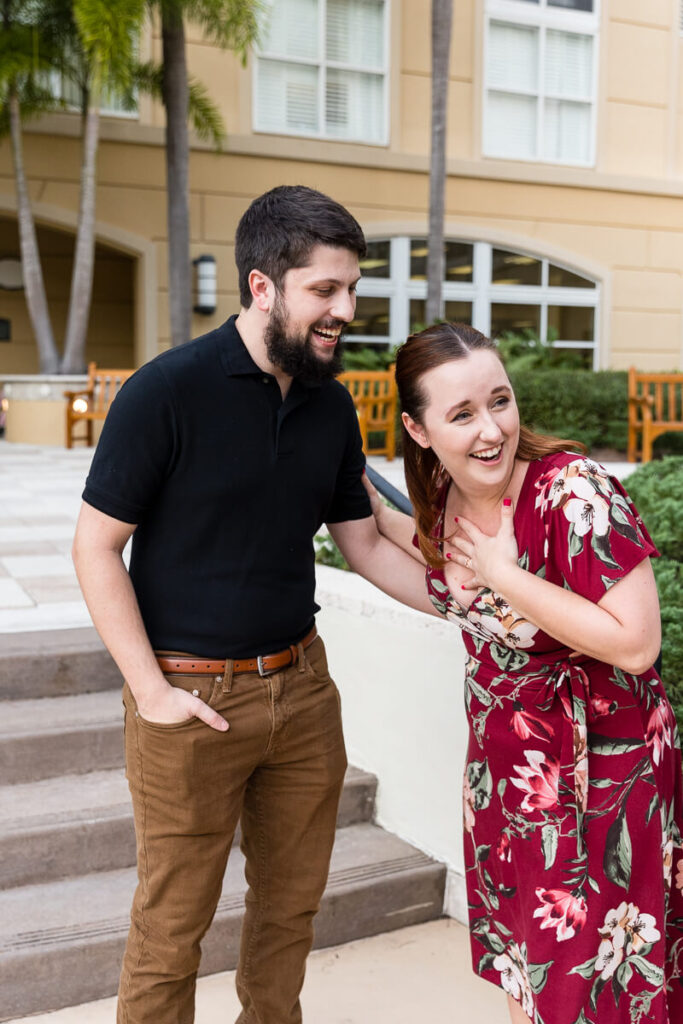 When it comes to surprises, Daniel and friends definitely pulled this one off!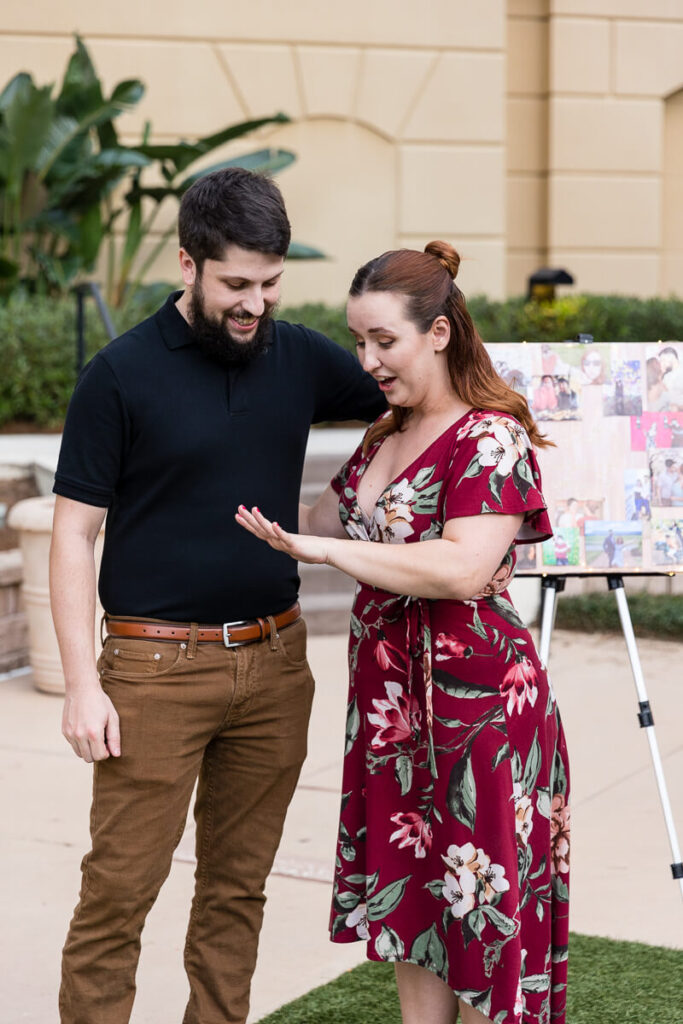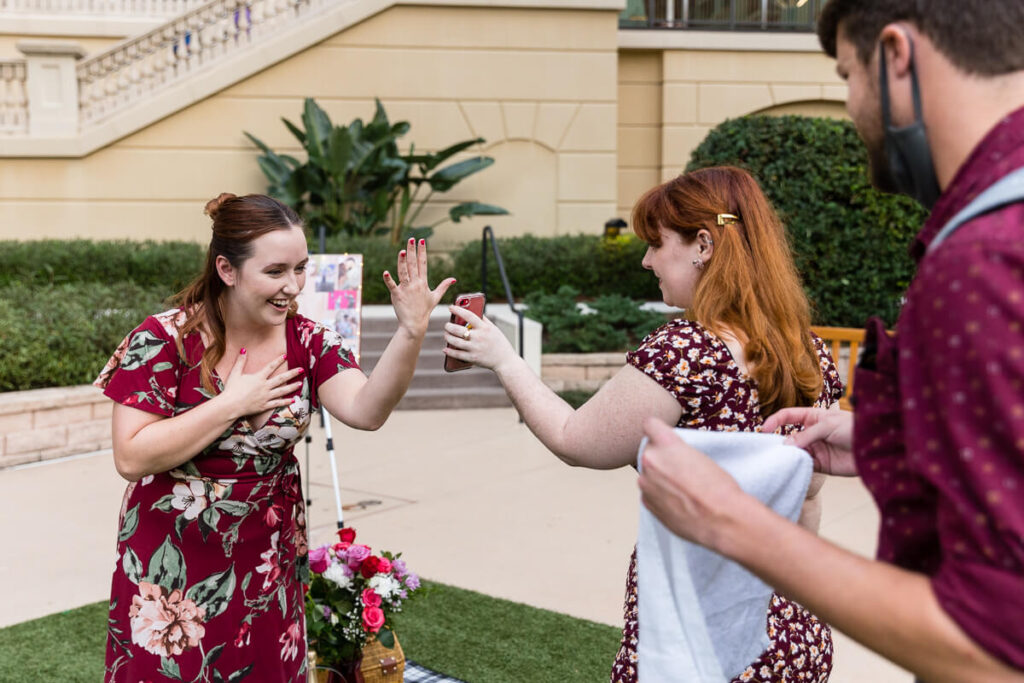 Showing off her new bling! The couple's parent's couldn't be here for the proposal, so their friends facetimed their families so they could be a part of this special moment!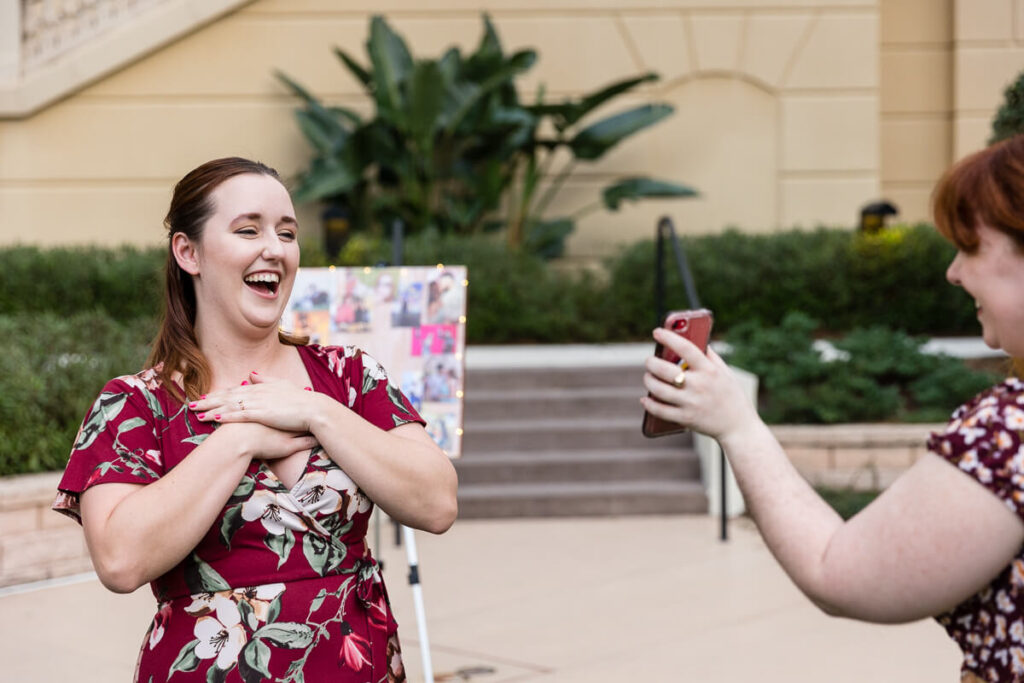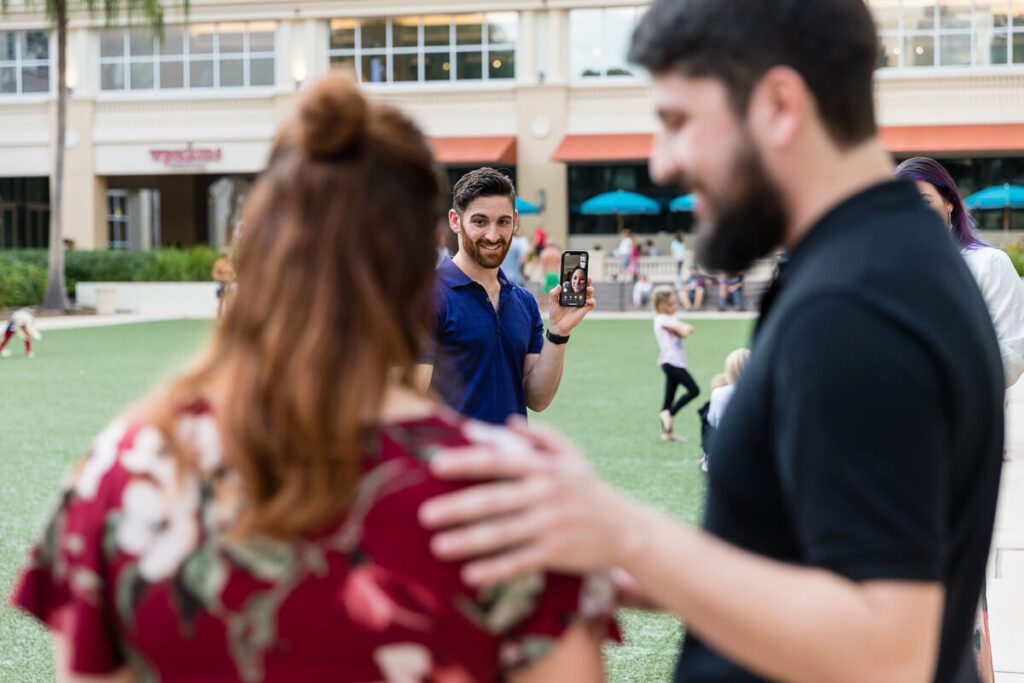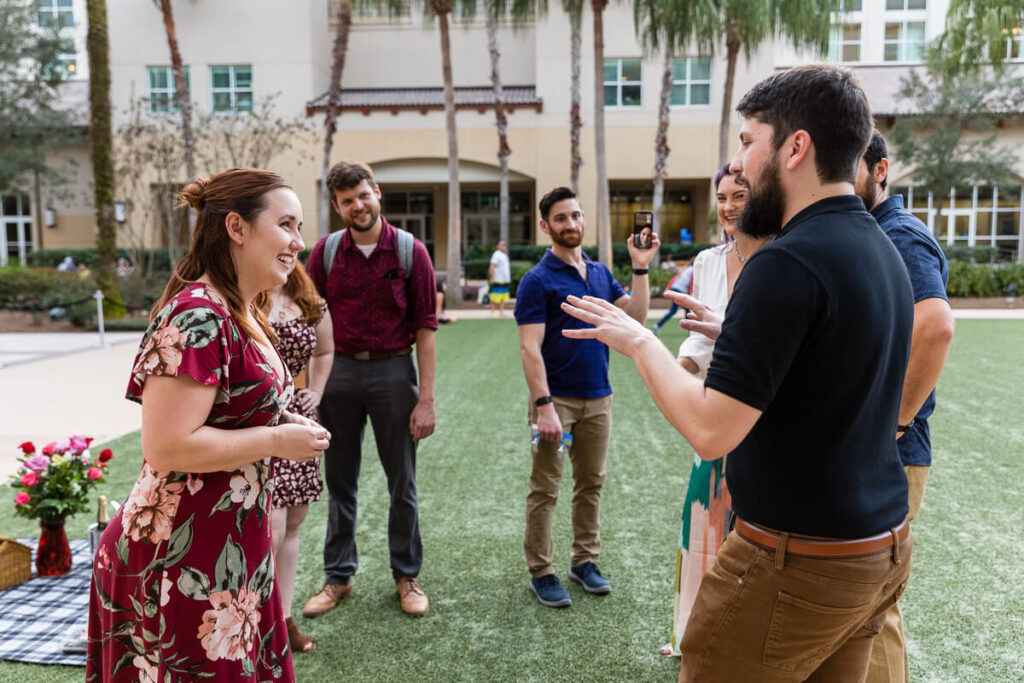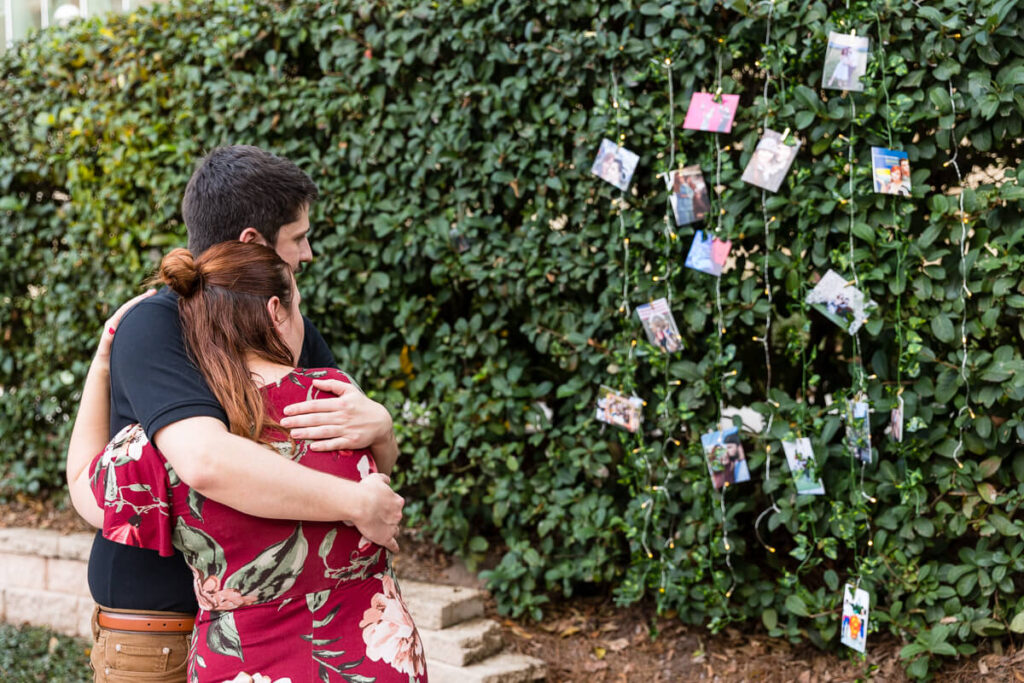 A Promise Kept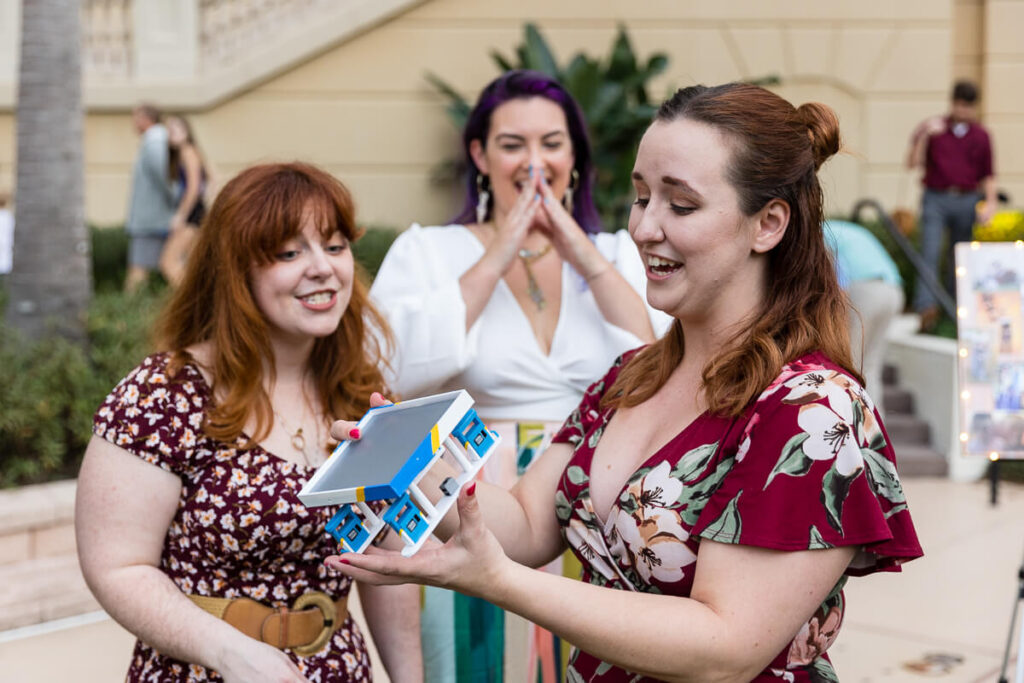 Daniel kept his promise to propose by a gas station with a 3D printed one! You know that's a keepsake they'll treasure! I adore incoporating personal touches like this whether it's for marriage proposals, engagement photos, or wedding photos!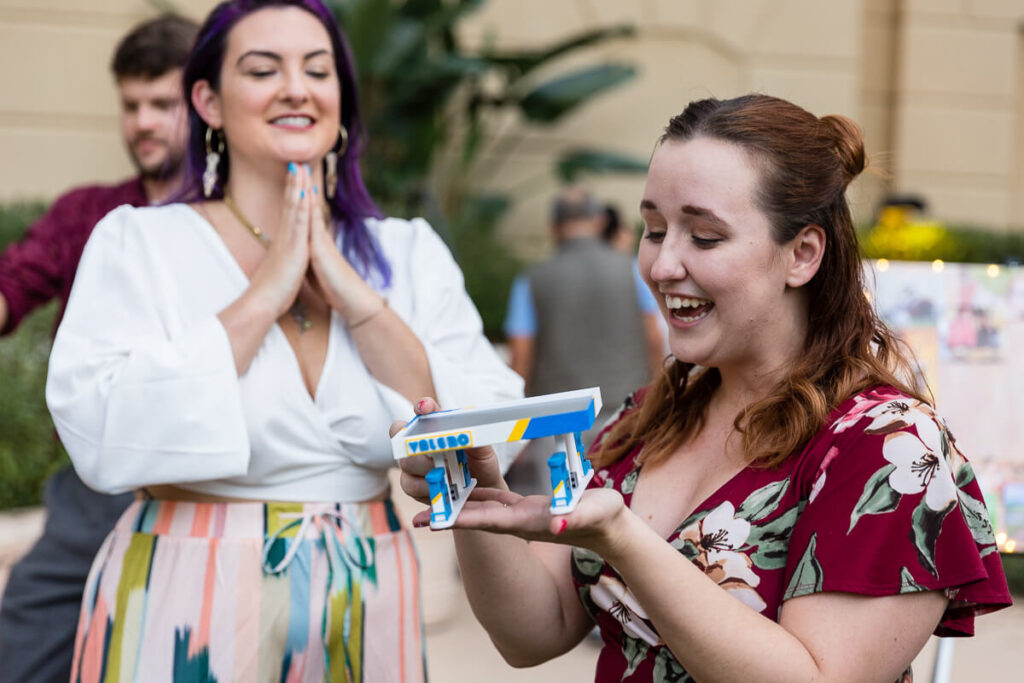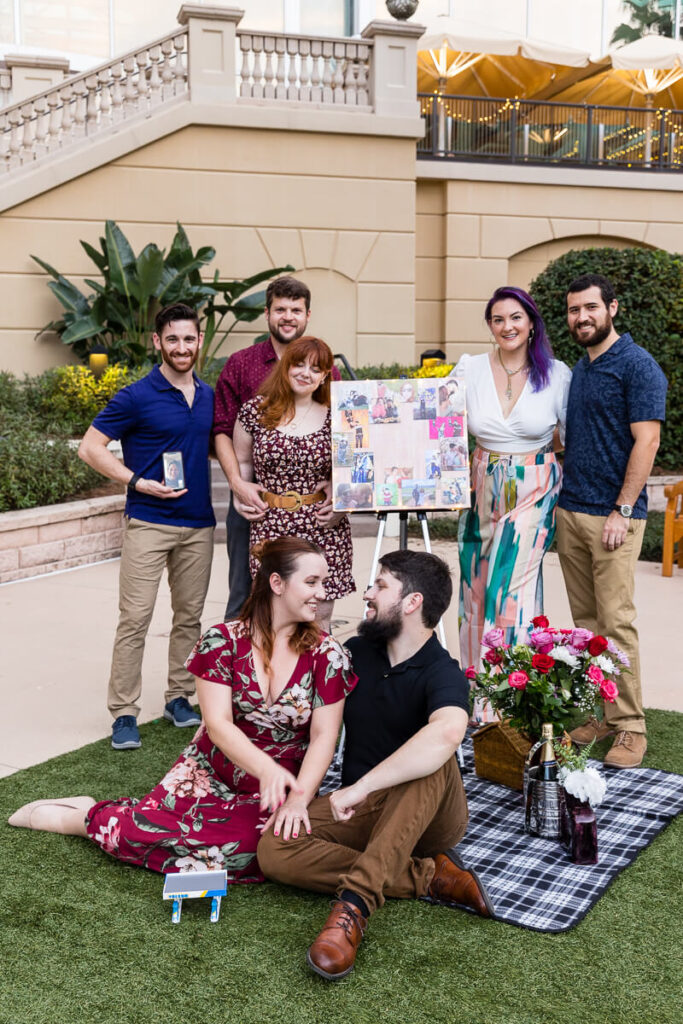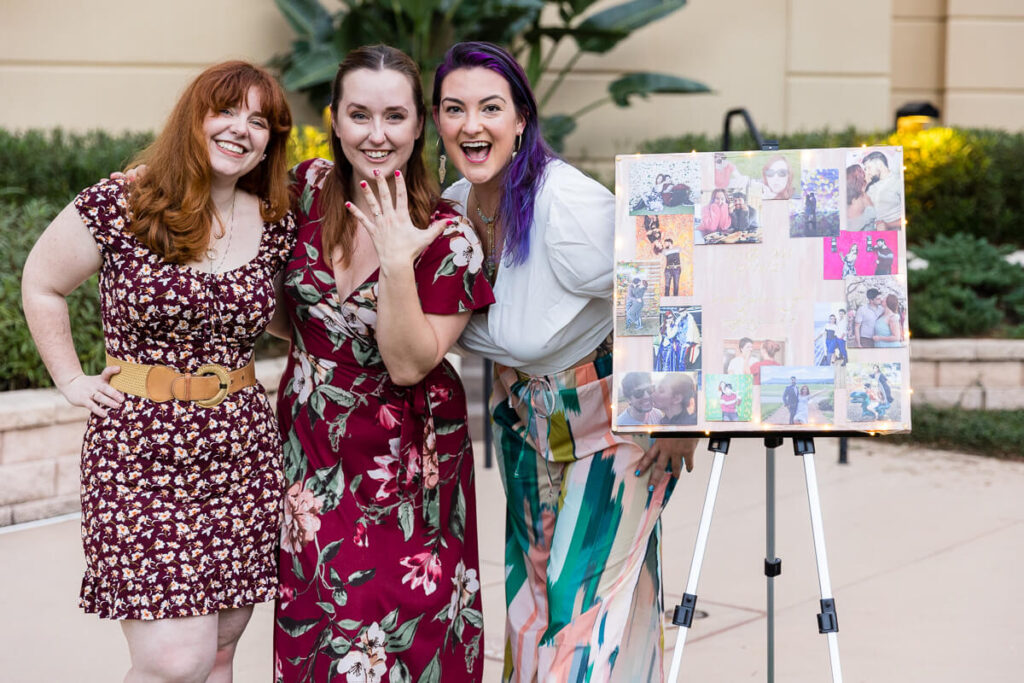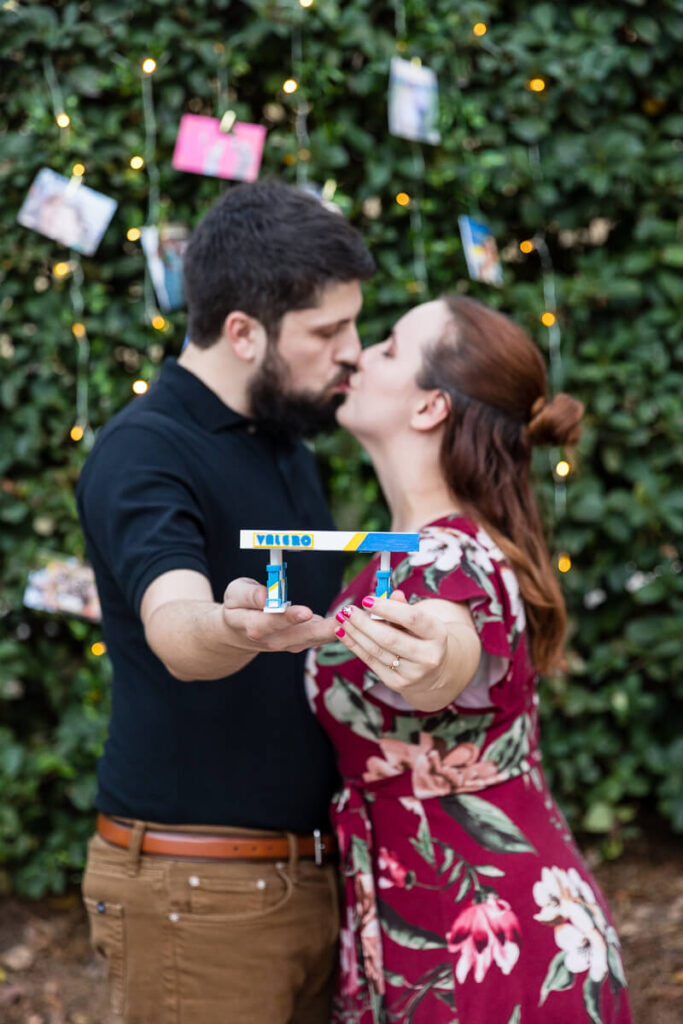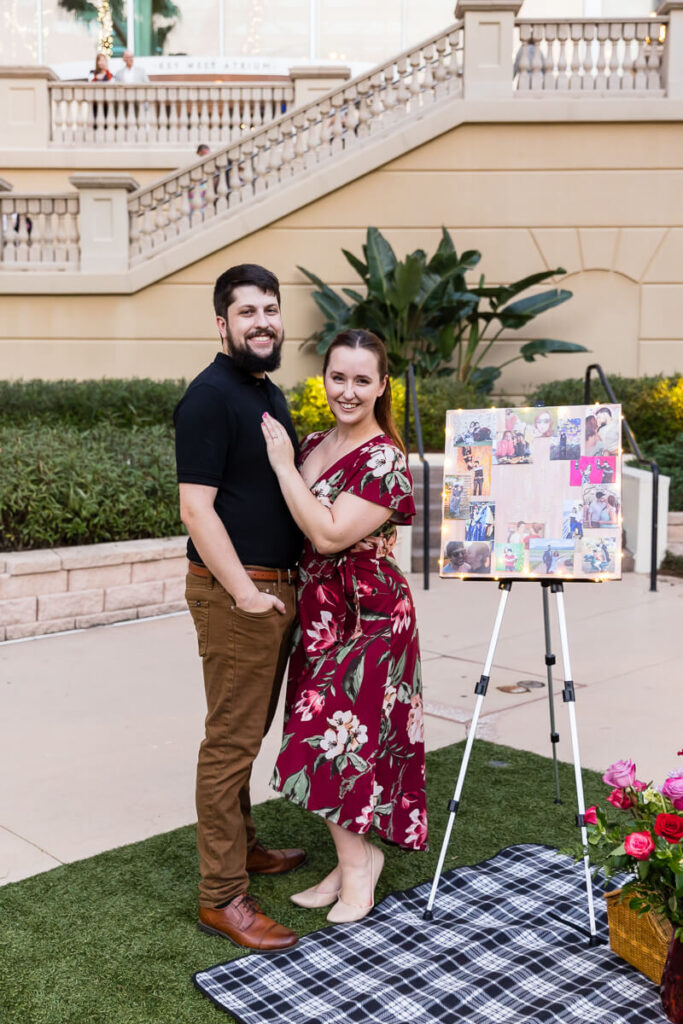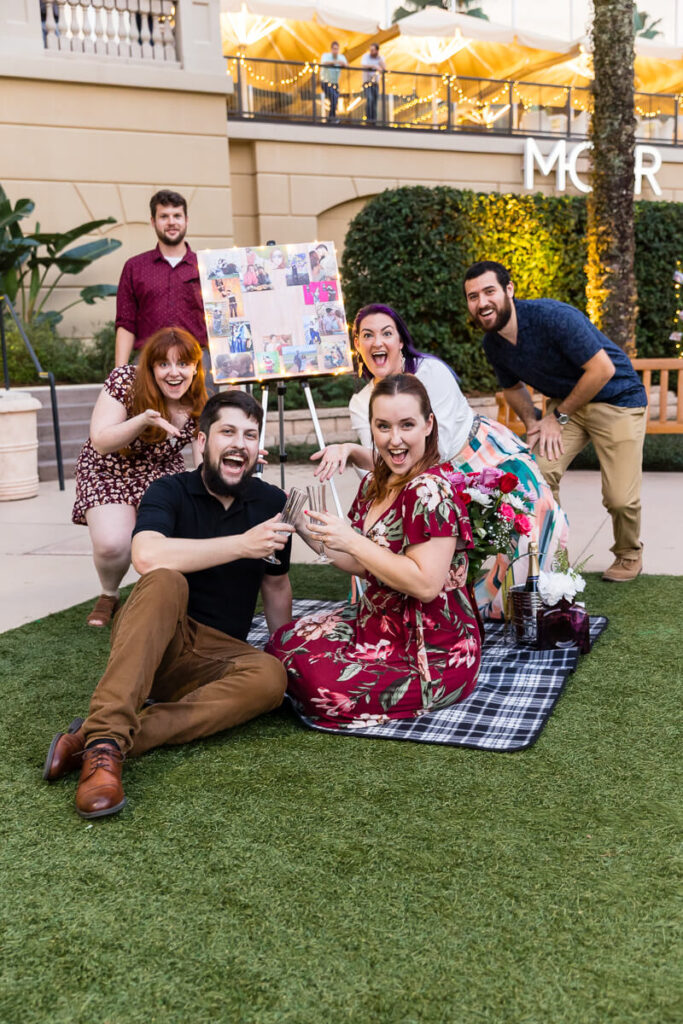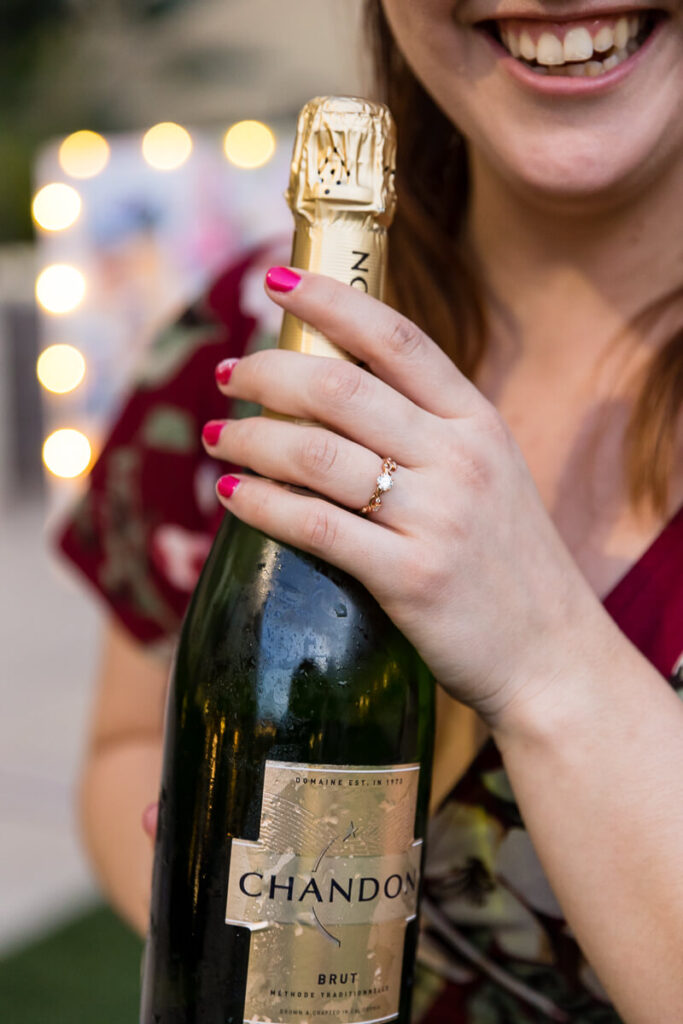 Showing off that gorgeous rose gold bling with a bottle of bubbly!