Gaylord Palms Marriage Proposal | Michael + Adriana
I'm so excited to share this Gaylord Palms marriage proposal with you! Michael and I had originally planned for him to pop the question at Bok Tower Gardens, but Florida's weather had other plans. So we made the decision to pivot to Gaylord Palms and it could not have gone more perfectly!
Michael surprised Adriana with a photo album that chronicled their relationship. The last pages asked the big question: will you marry me? Of course, Adriana said yes! After that wonderful moment, we had a blast taking photos around Gaylord Palms' atrium. On good weather days and in bad, a Gaylord Palm marriage proposal is the perfect solution!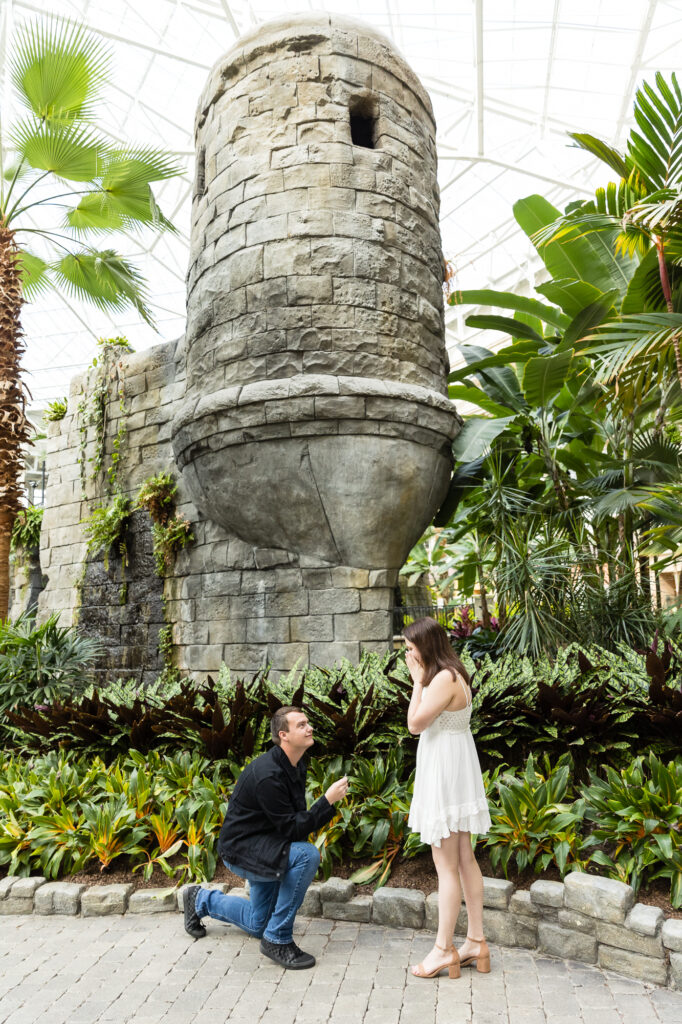 Michael popped the question next to Castillo de San Marcos in the resort's atrium. Look at all that lush foliage and that cool fort!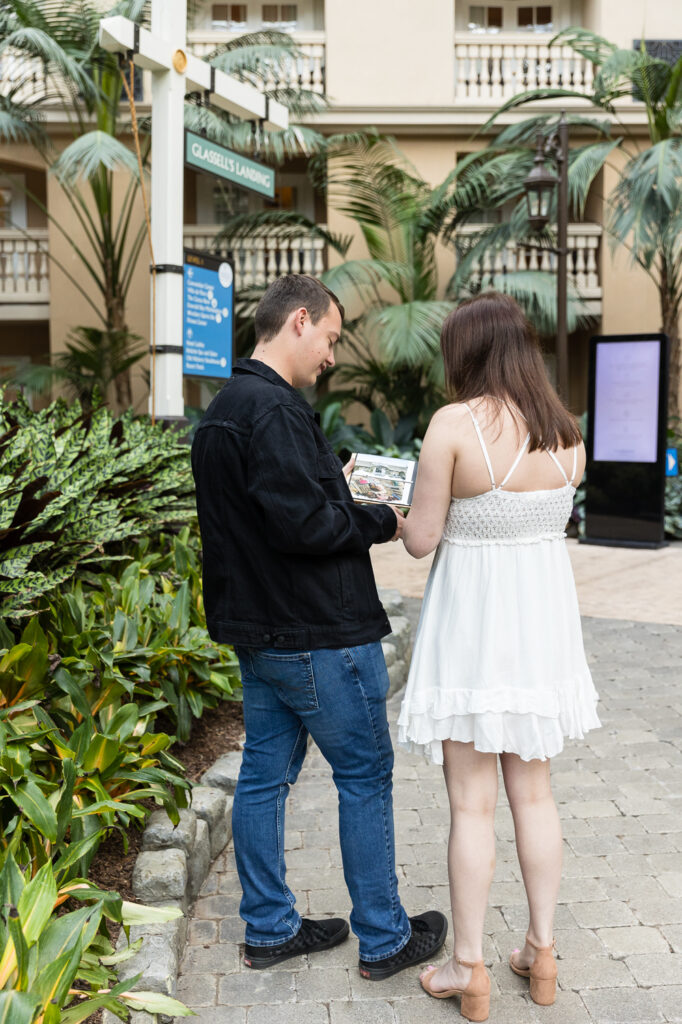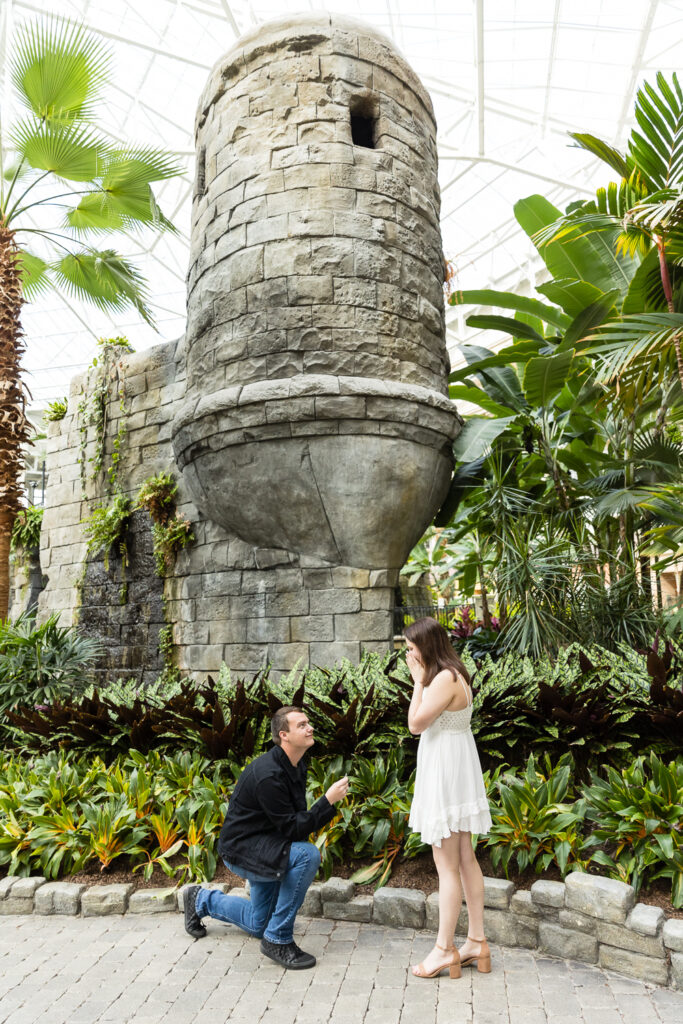 A Gaylord Palms marriage proposal is picture-perfect even in inclement weather!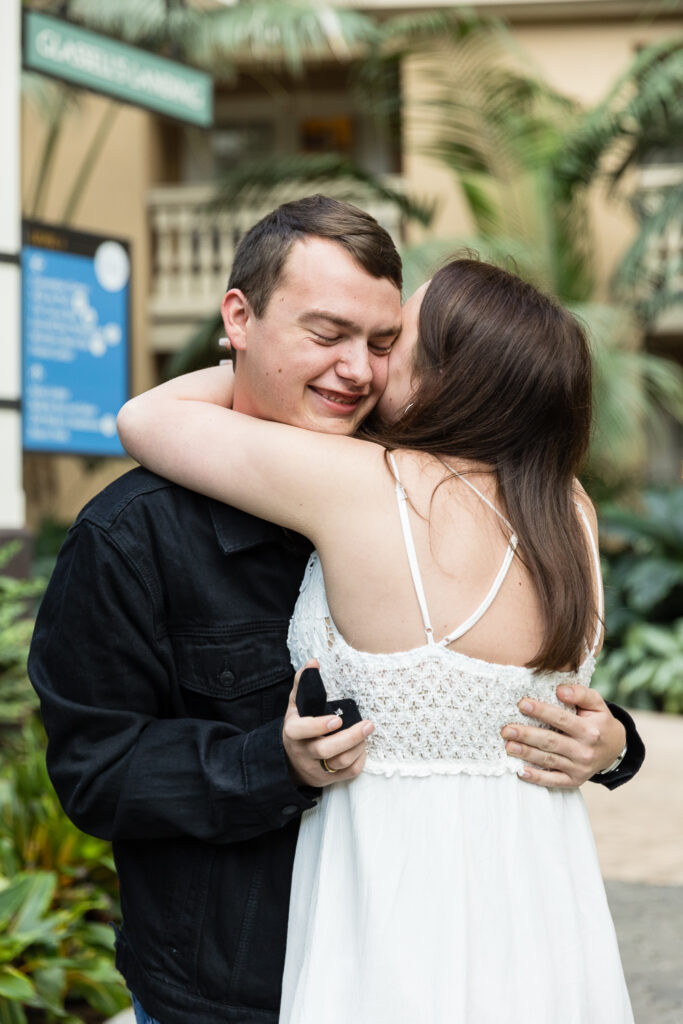 She said yes! These moments during a proposal are my favorite because the emotion is just so raw and real!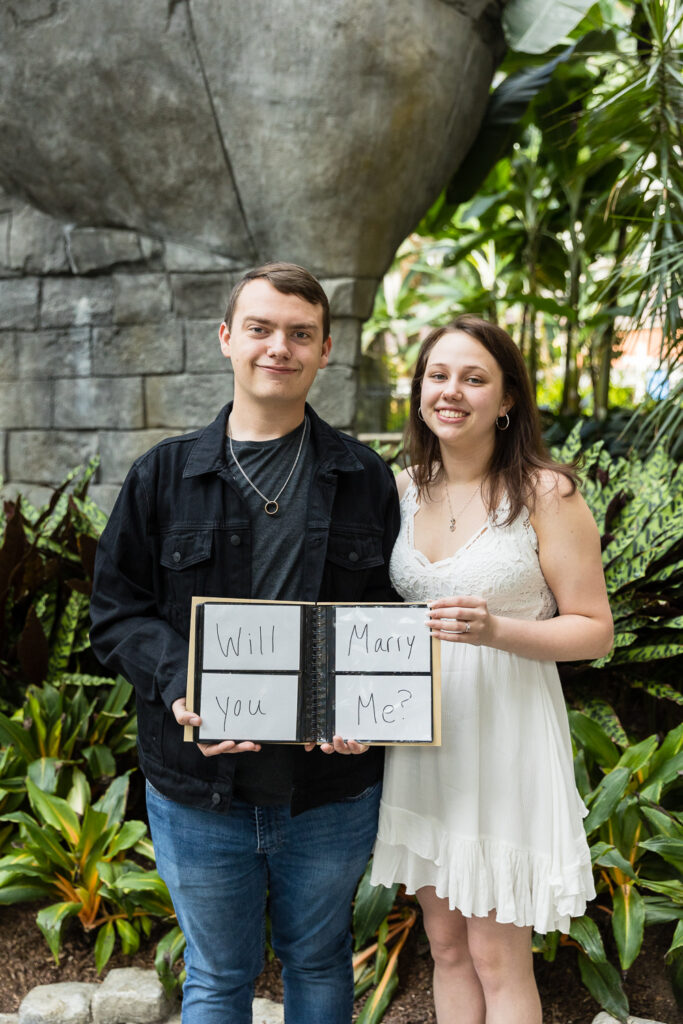 The last page of the photo album was life changing!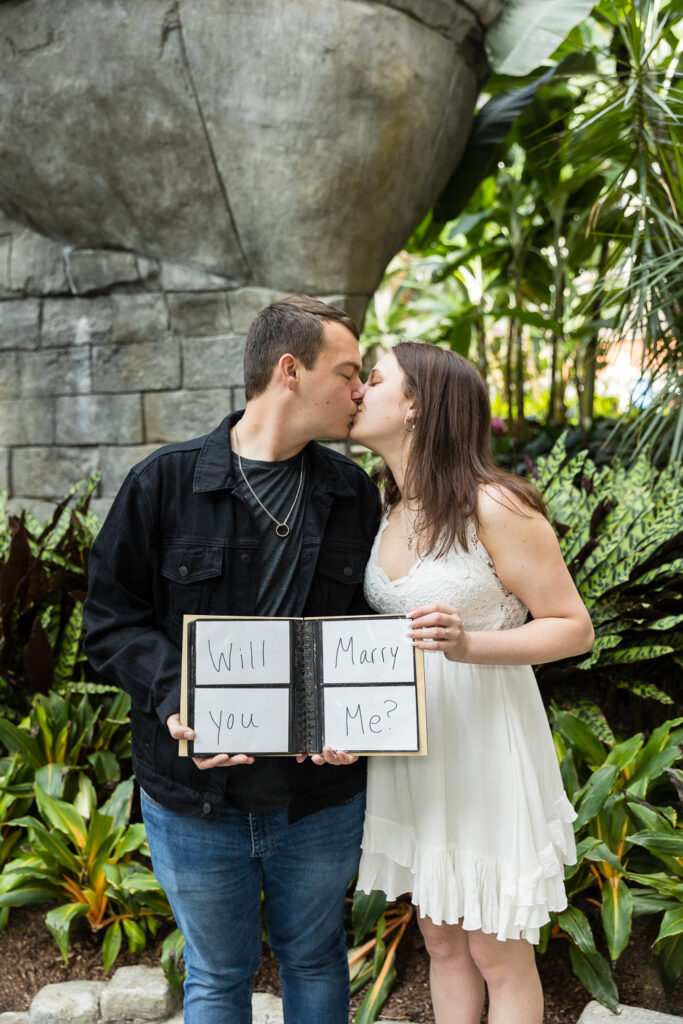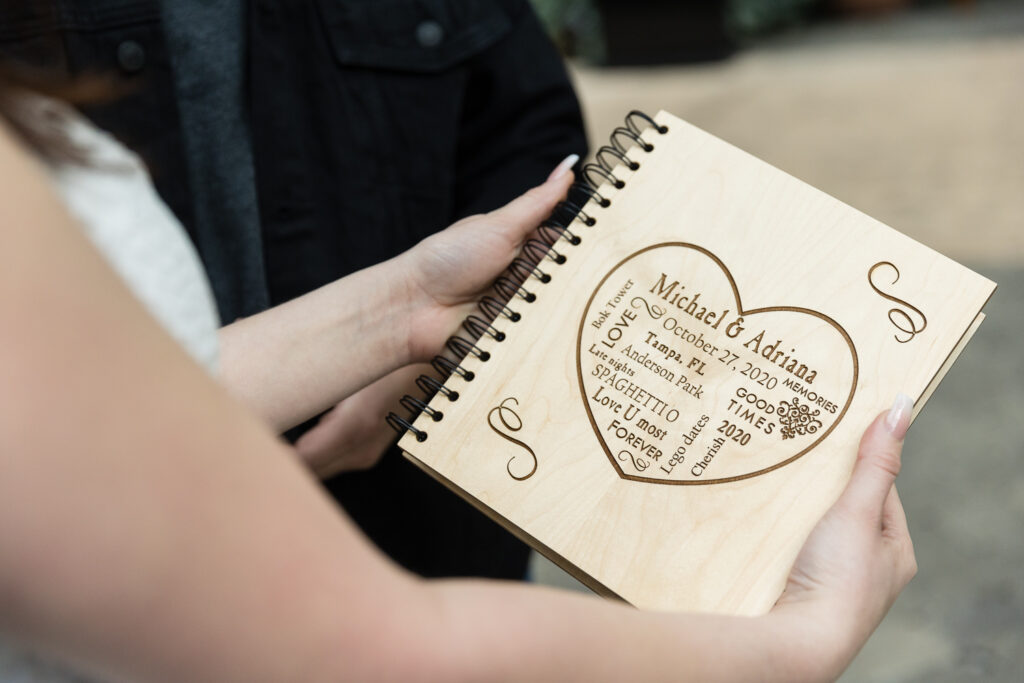 I love the personalized cover of the photo album! Michael went all out with this special detail! It's definitely a special keepsake that they'll have forever. And who knows, maybe they'll add these photos and their wedding photos to it!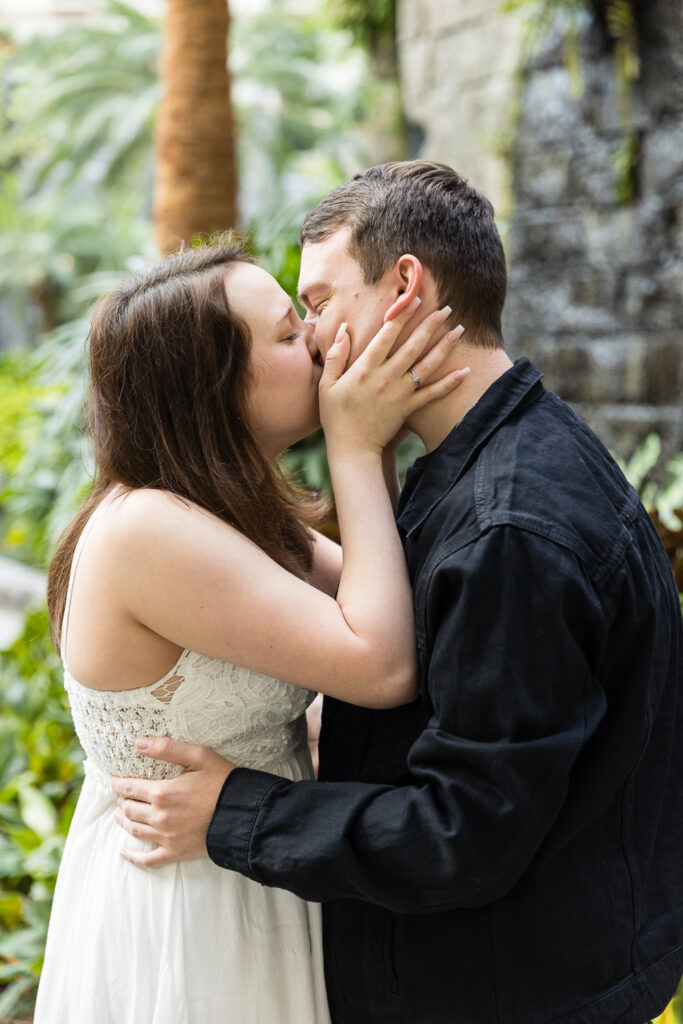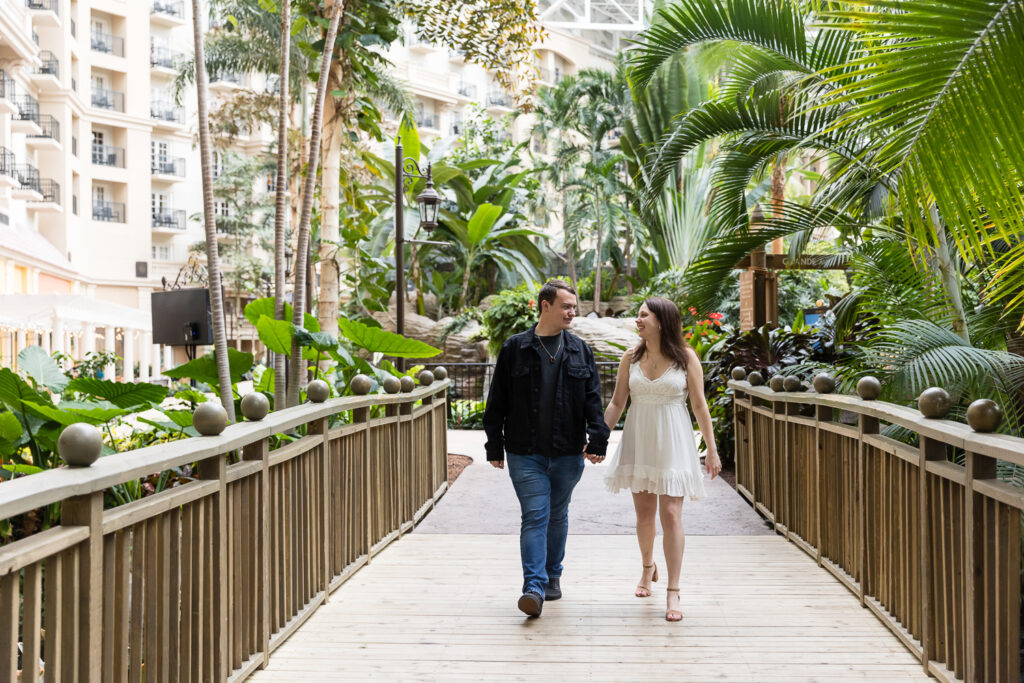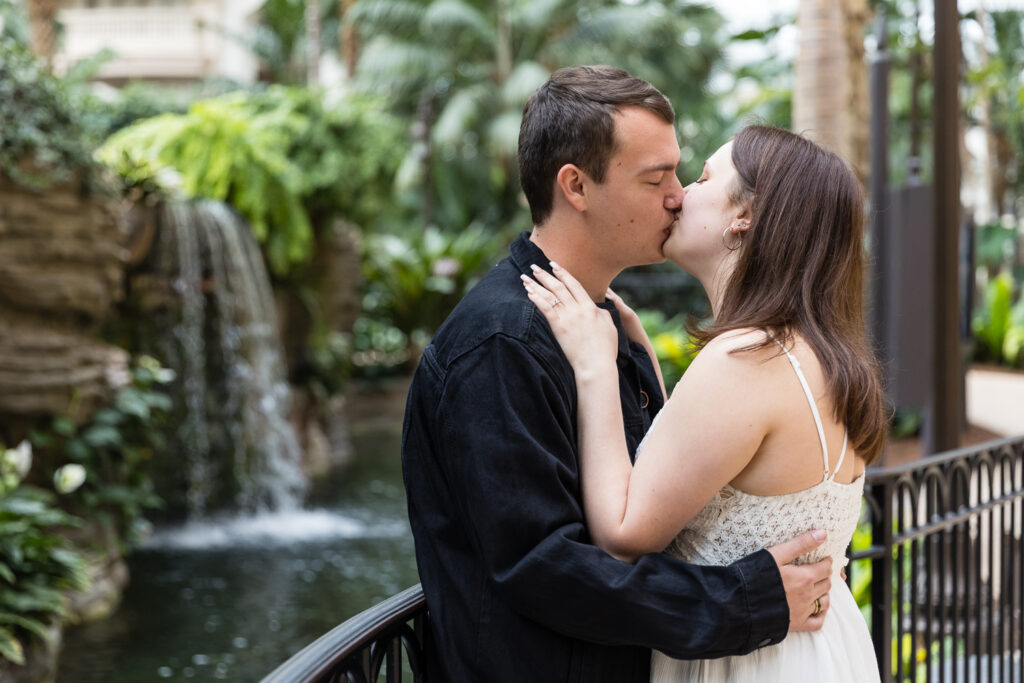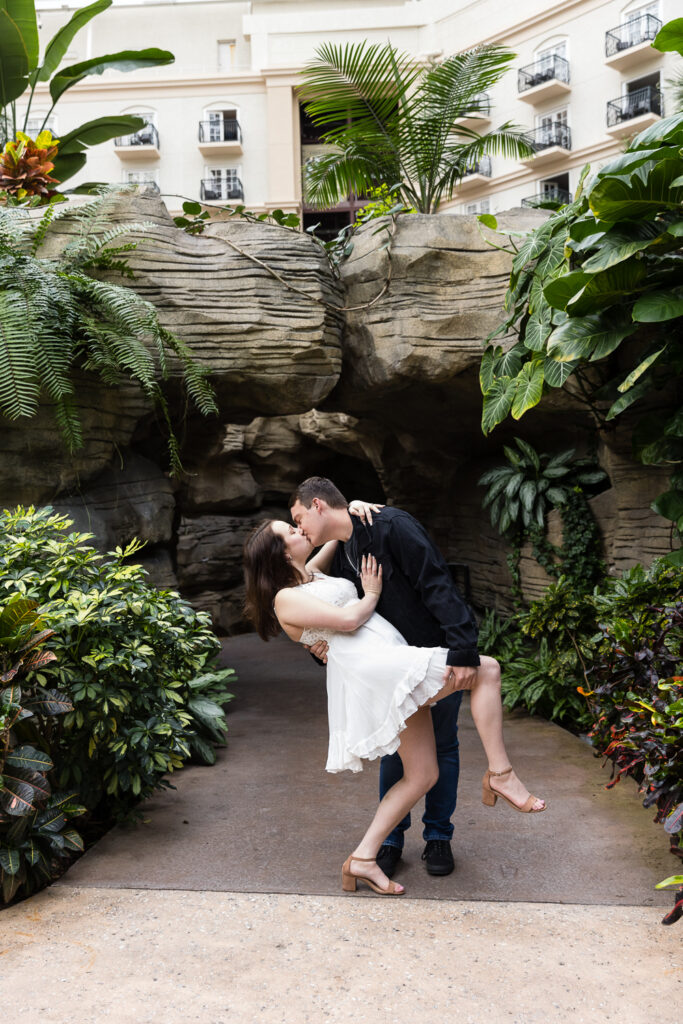 Trust is key when doing a dip. Also not dropping your partner. I'd say these two nailed it!