Pregnancy Announcement Photos: Holly + Cliff Are Having a Baby!
Holly and Cliff are huge Orlando City Soccer fans and I was super excited when Holly reached out to me about capturing their pregnancy announcement photos! And what better way to announce their pregnancy than with a photoshoot outside Exploria Stadium in Downtown Orlando? The parents-to-be came prepared with a bunch of cute soccer-themed props to introduce their impending arrival.
Holly and Cliff, I had so much fun taking your pregnancy announcement photos and I'm so excited for their growng family!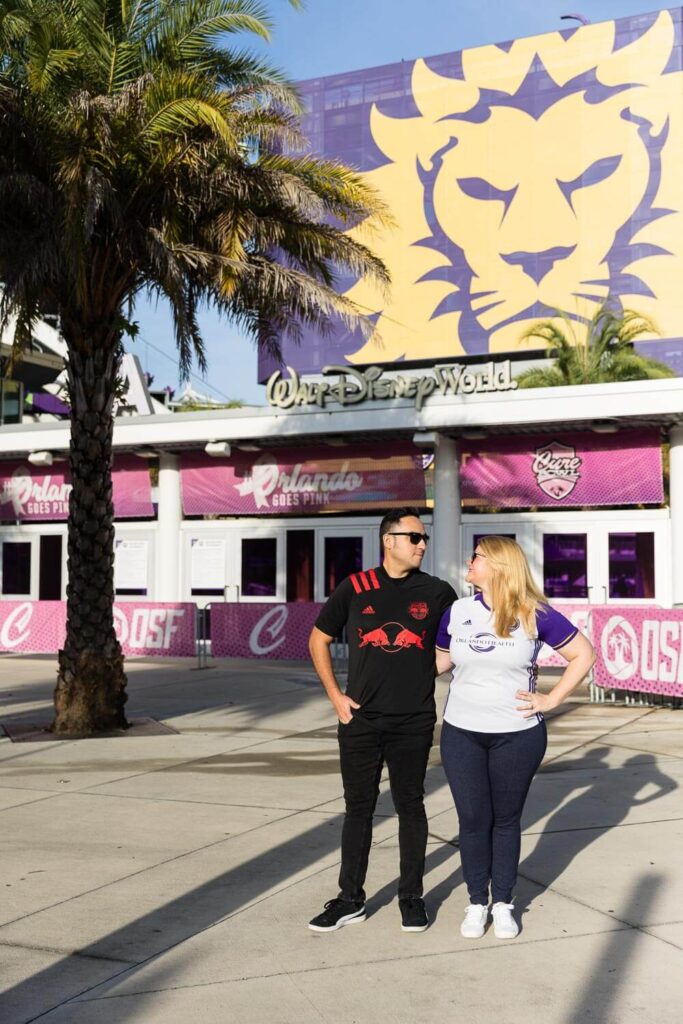 Just two soccer fans sporting jerseys, casually hanging out at Exploria Stadium. Nothing out of the ordinary to see here. Oh… wait!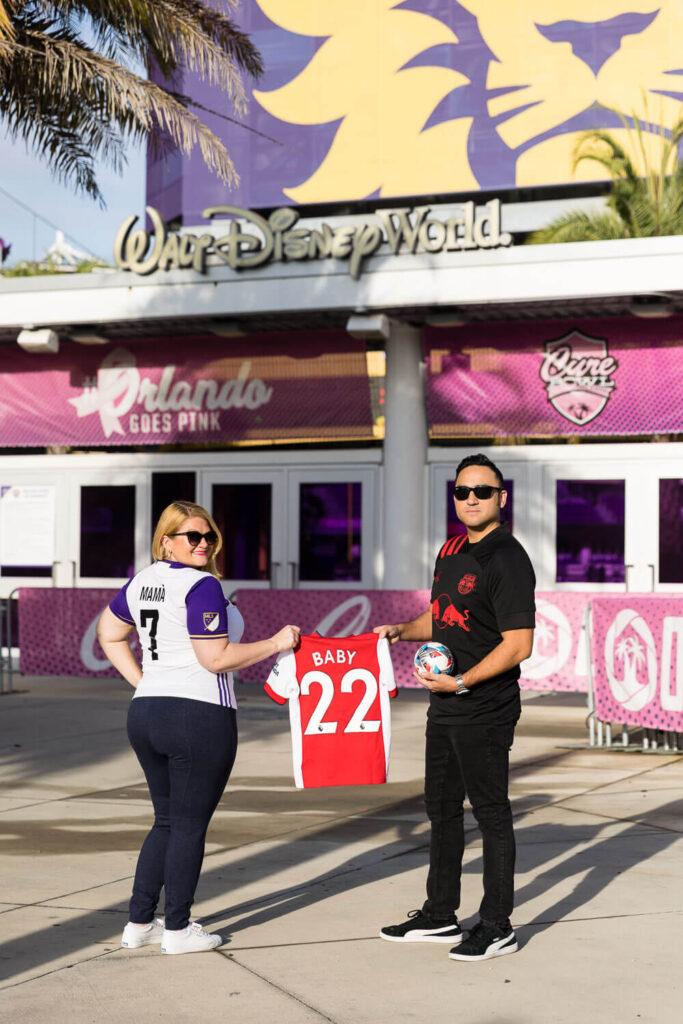 Holly and Cliff's July 2022 baby already has their own soccer jersey! Holly's Mama Jersey has the number 7 for July and the baby's Jersey has number 22 for 2022. How cute is that? I got the 2022 right away, but didn't put two and two together on the number 7 until Holly explained it to me! In my defense it was early and pre-coffee LOL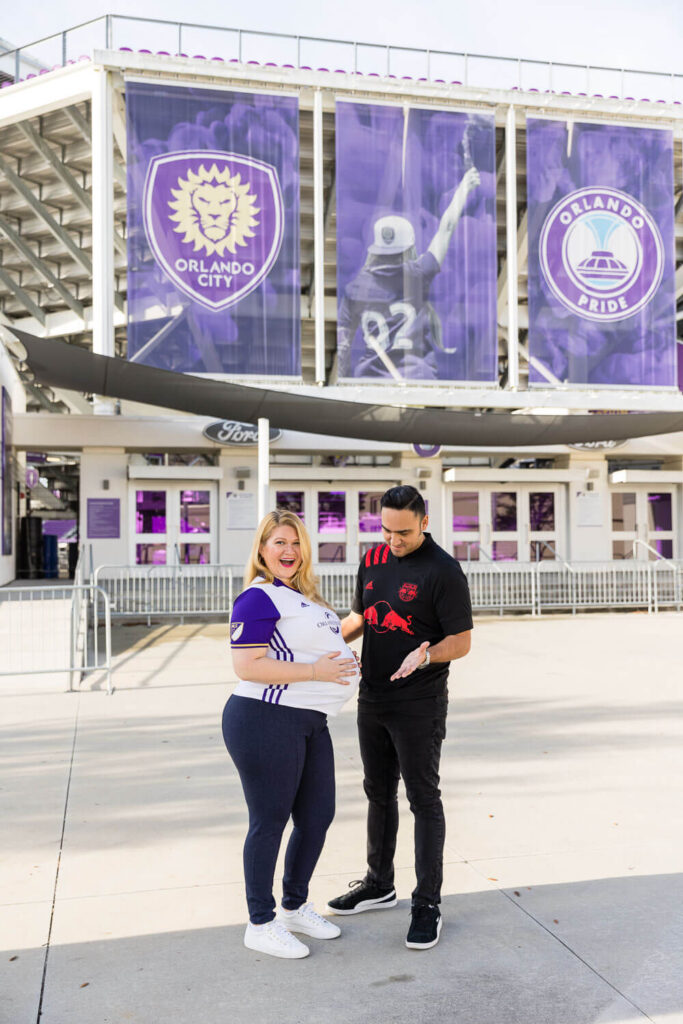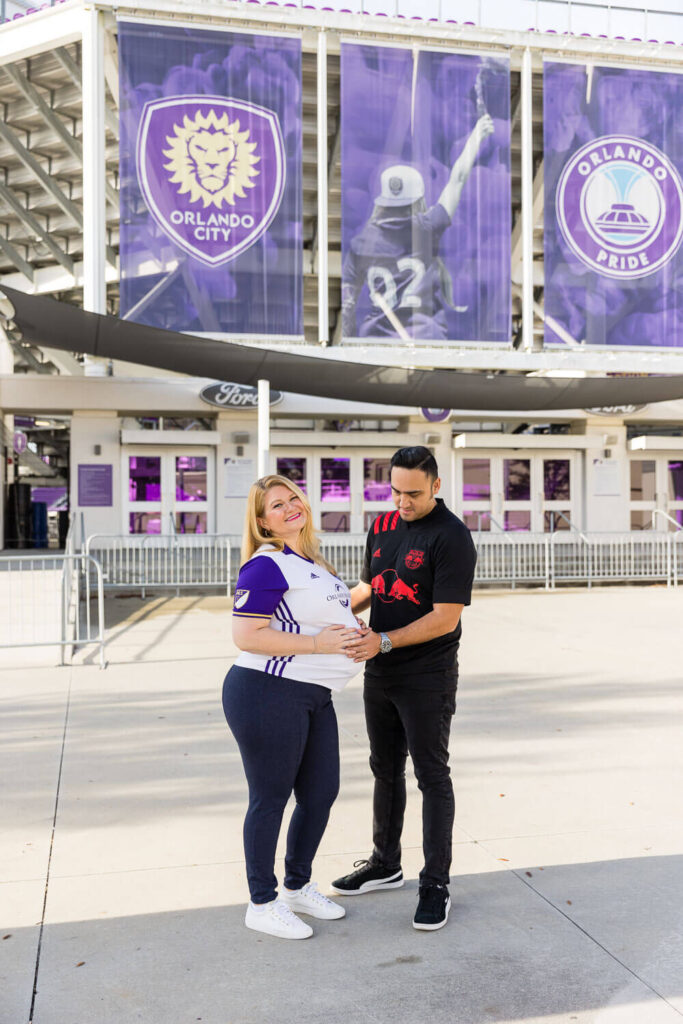 It's a … soccer ball! Holly's not showing yet, but we had a little fun with the soccer ball she and Cliff brought to the shoot. I am all about this level of silly, so get ready to embrace it if you do a photo shoot with me!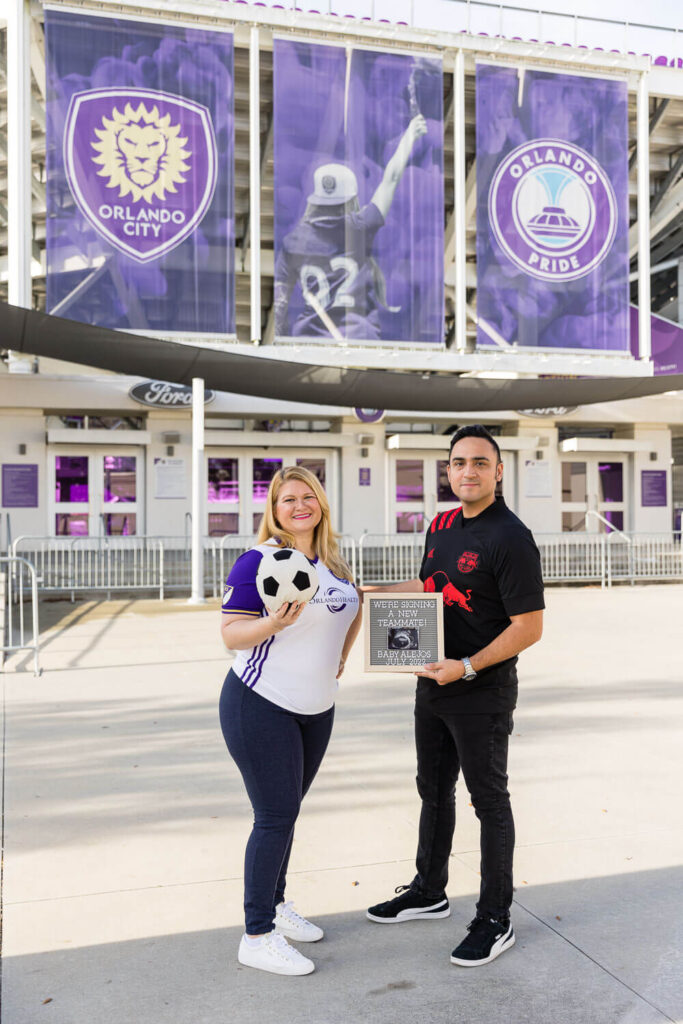 Check out that adorable ultrasound! And I'm absolutely obsessed with letterboards!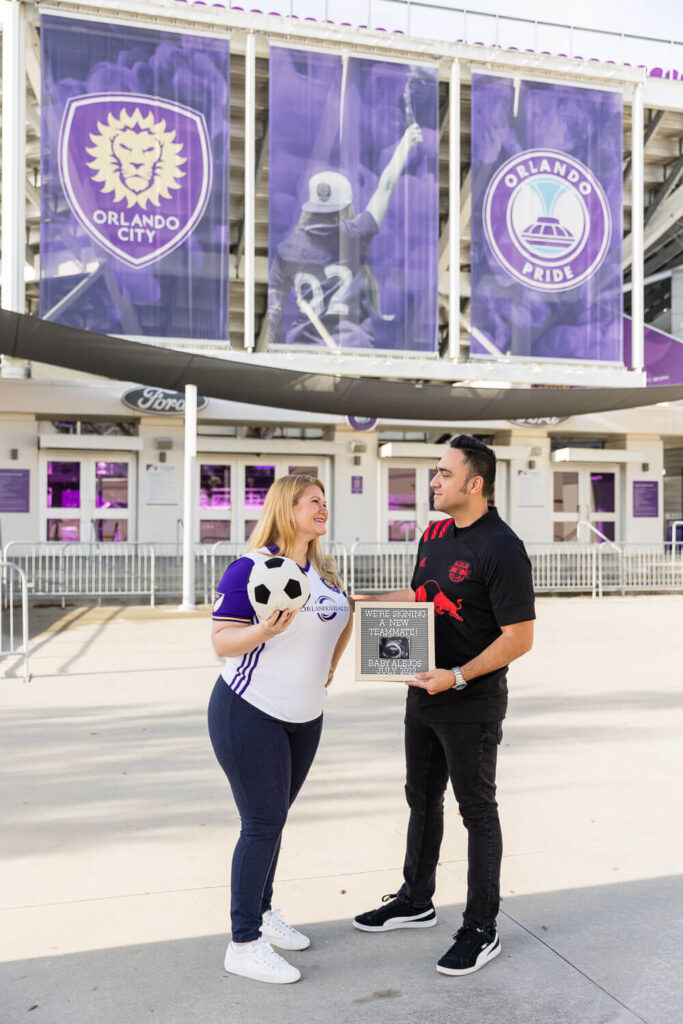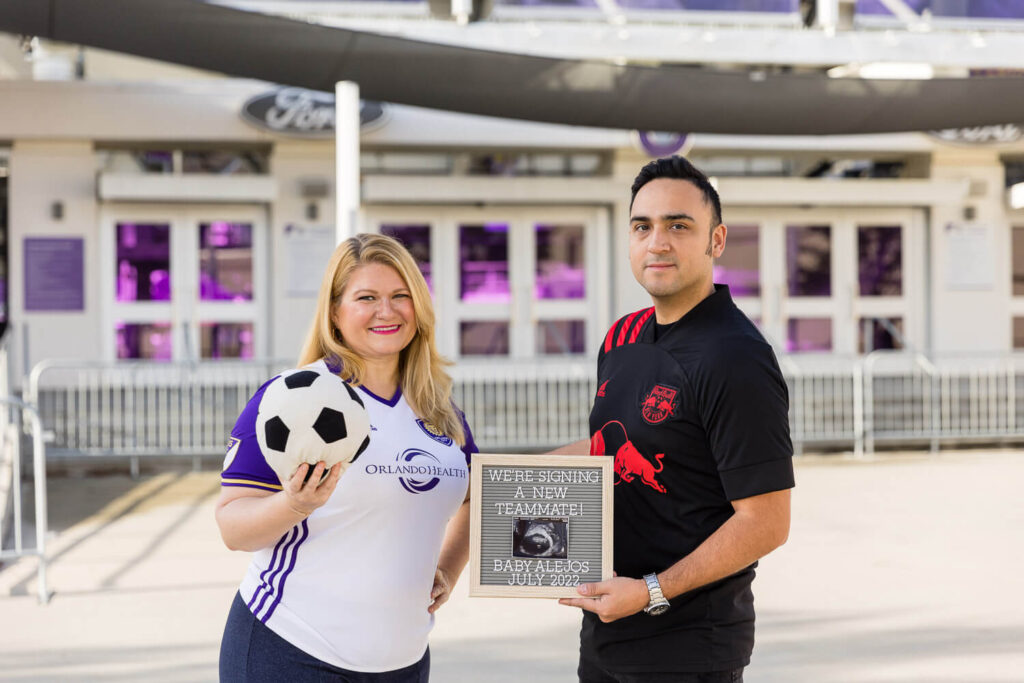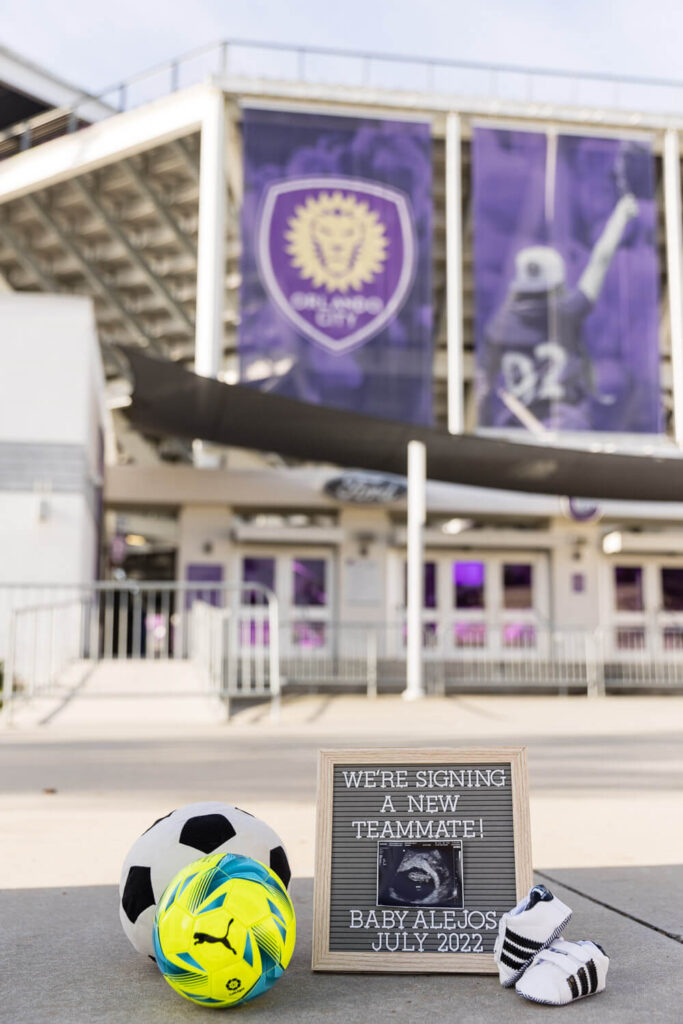 Tiny baby soccer shoes, my heart can't take it!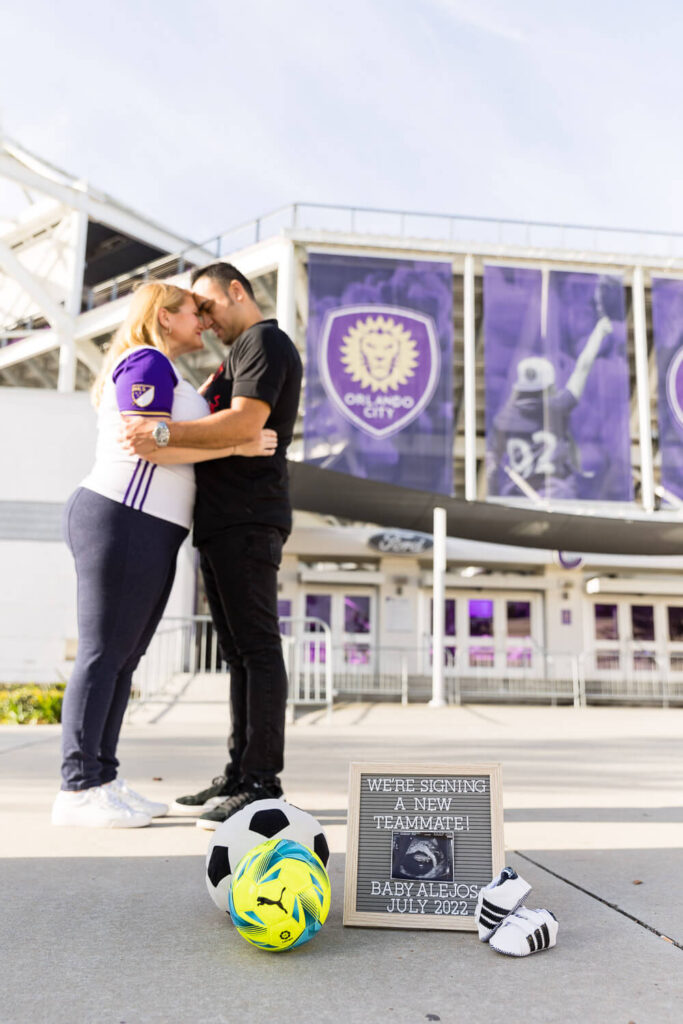 Such an exciting time for these two!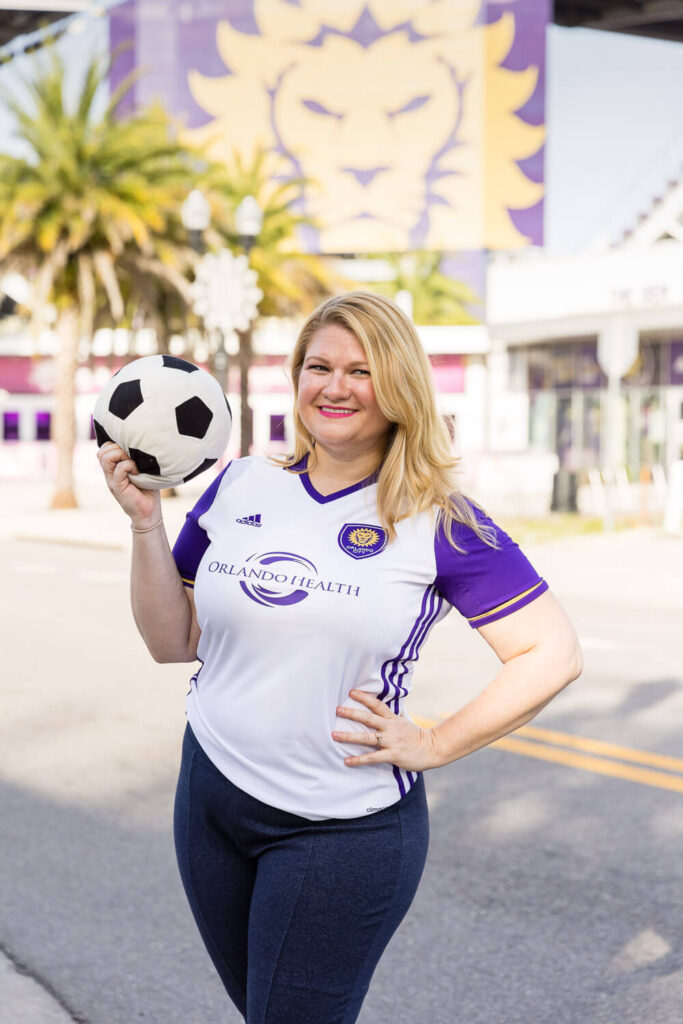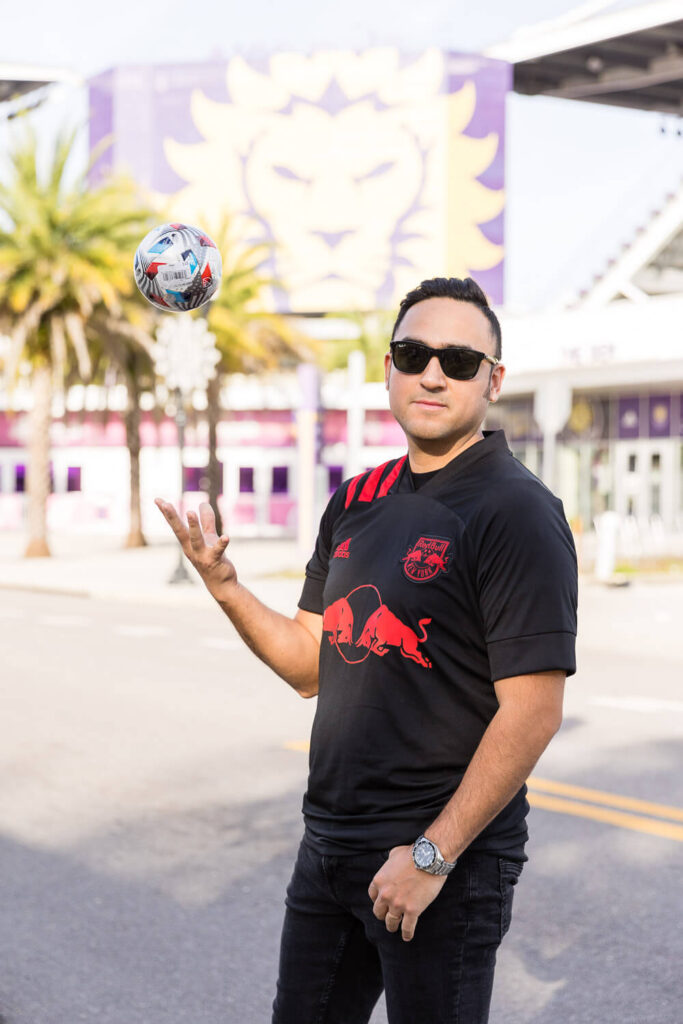 I bet this kiddo is going to kick like crazy when Holly gets further along in her pregnancy!